Live Chat is Better than Traditional Call Centers
Live chat is so much better than traditional call centers because one agent can cater to multiple customers at the same time. It's much cheaper, faster and easier to give instant support to a customer than have him called through different numbers, route the call through IVR systems and have someone speak to him to resolve a simple query which could have been avoided with a lesser wait time and with a better efficient process.
Concurrent chats help you deliver more output at a lesser cost compared to one on one conversations which are more personal but slower in nature, time consuming and expensive. With a large number of customer requests, the costs of customer service increases exponentially.
A traditional call center may not be available to handle requests after hours or address overflow requests. Live chat allows your business to scale as per the demand, provide assistance after hours while keeping costs in check.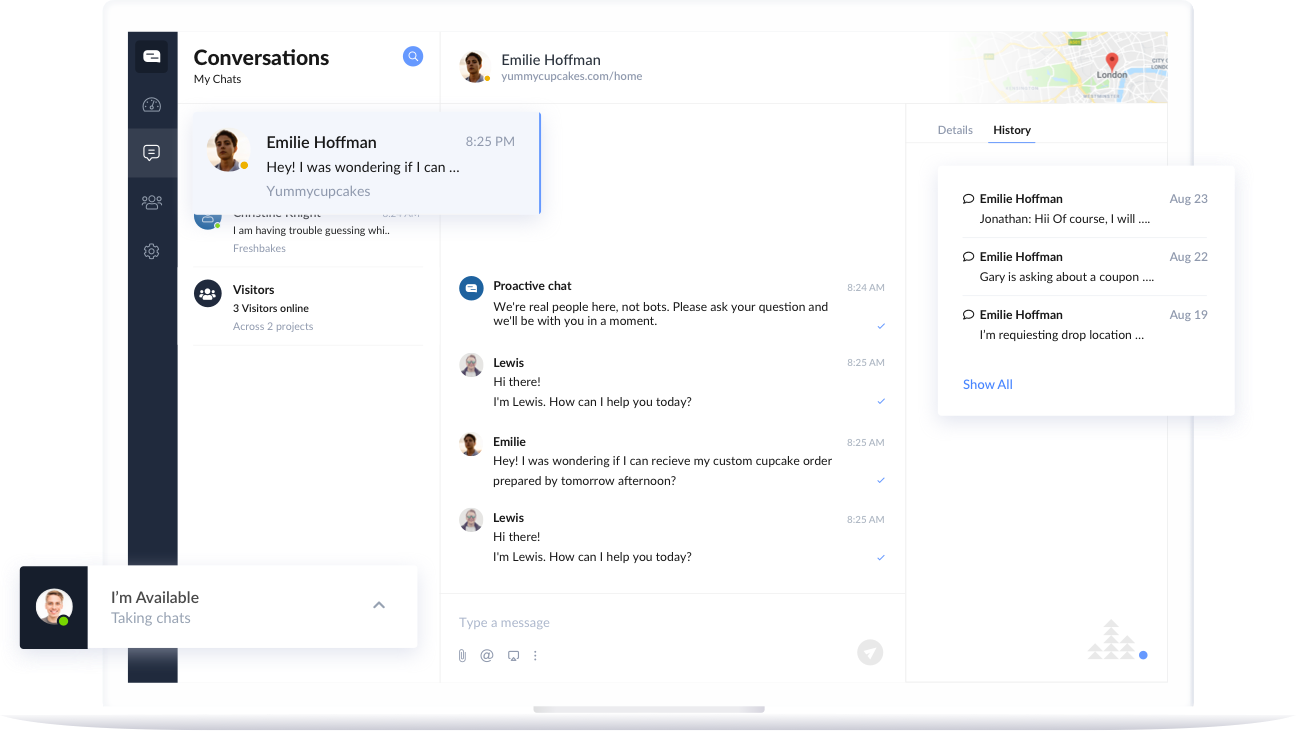 Improve Operational Efficiency By Defining Workflows and Use specialized Agents
Majority of your money is wasted in inefficient processes and workflows, which is best avoided by having a lean process and communication touchpoint. Live Chat allows you to keep your processes lean and bypasses heavy capital investment. You don't need to sign a contract with a call center to address basic business problems. Instead, a much better approach is to make operations efficient by defining custom workflows and specialized agents to deal with specific queries.
Your office is expensive and so it is difficult to scale as your business grows. With Live chat, you can let your agents work from anywhere and keep the business growing, without having to worry or invest in capital expenditures. Live chat allows your business to scale with the minimum investment.
A common practice among businesses is to use specialized agents in handling specific types of queries or problems, before it reaches your customer service help desk. This acts as a pre-filter to your customer service process and reduces overheads to a great extent, thereby lessening the costs and investments in man power and operations.