Customizable Chat Widgets
We give you the freedom to customize the chat widget as per the requirements of your website's branding and color scheme. You can also choose a custom icon for the chat prompt to completely have your own branding on the chat prompt.
The chat widgets are easy to integrate with any website or blog, all you need to do is insert a simple JavaScript code and you are good to go!
Need more than one chat widget? We've got you covered. You can create as many chat widgets per account and we do not have any cap on the number of widgets you can create or install on the same website.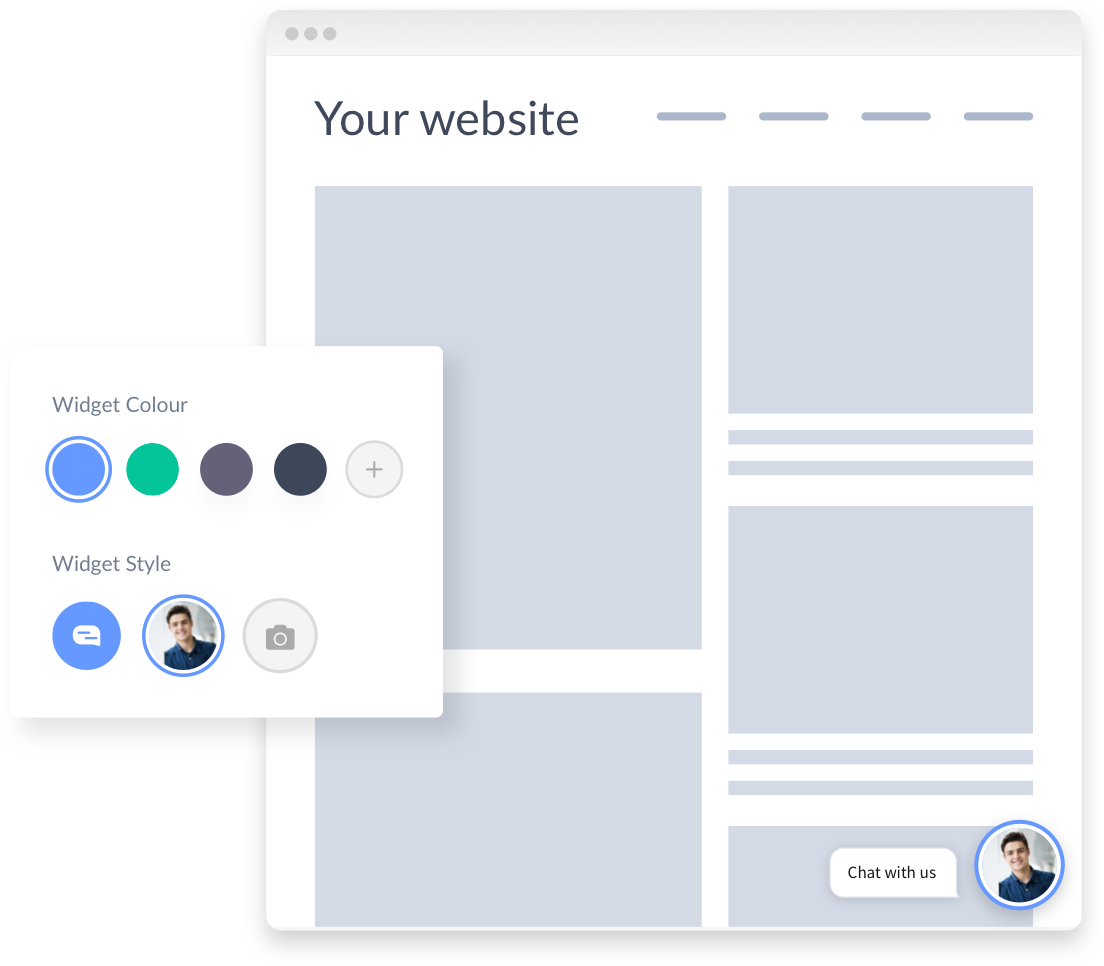 Proactive Chat Prompts
When it comes to live chat with website visitors, proactive communication trumps over reactive ones. We let you setup proactive chat prompts in your chat widget, thereby allowing you to send proactive chat to visitors at a predefined time interval.
You can set up time delays in the proactive chats and choose a custom time and URL when a proactive chat is triggered. This not only gives you the flexibility to setup different chat prompts on different pages but also allows you to build a very useful communication experience.
Sometimes you will connect while most of the time, your visitor will disconnect without sending in a response. Our disconnect timer allows you to disconnect the chat if it is unresponsive for a given period of time, starting at 45 seconds.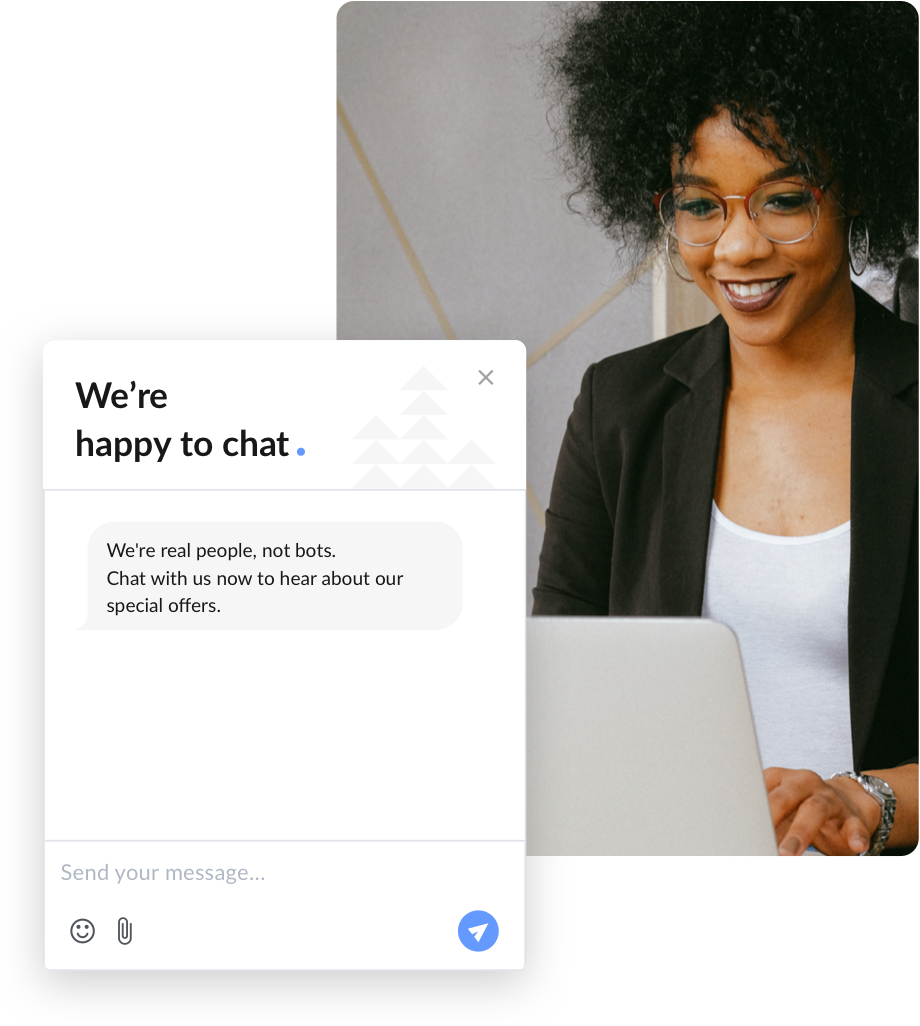 Lead Capture Form
Lead capture is one of the most important use cases of using a live chat application on your website. You can collect the visitor's name and email addresses before engaging in a conversation or replying to his messages.
Do you know that less than 2% of your website visitors will convert into a lead, if you do not engage them at the right time and do not use the right tools to capture lead information? Stop wasting your website traffic and turn casual visitors into leads using proactive live chat.
Engage users when they are about to leave your website with a proactive chat prompt and once you have engaged them into a conversation, that is the best time to try to convert that visitor into a Lead. With our built in lead capture form in the chat widget, all of this becomes seamless and a smooth experience for your agent as well as for your customer.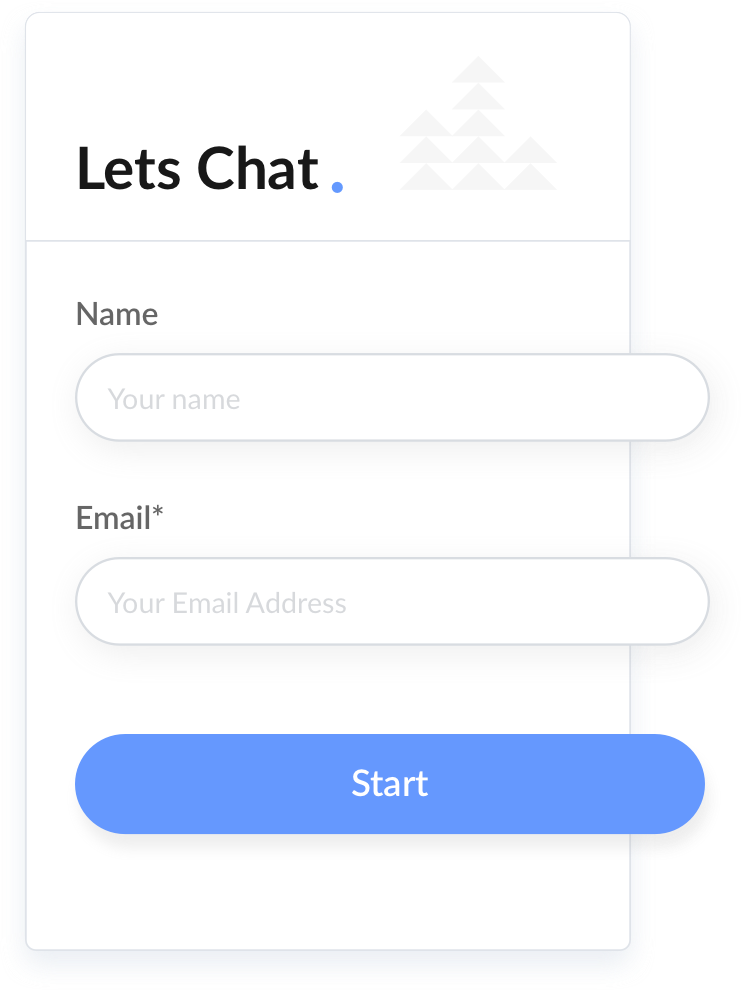 Live Visitors And Visitors History
ChatSupport lets you see your website visitors history from your account, so if there is a repeat visitor you will instantly know when this visitor had first visited your website. Not just that, you will also be able to see previous conversations you have had with that visitor.
The dashboard shows you the visitors that are currently on your website and there are three levels of users which you can have on your account. Beginner level let's you take one chat at a time, intermediate level let's you take 2 chats at a time while Expert level let's you take upto 3 chats at a time.
Apart from the visitor's geographical location on a map, you can also see other details about their computer, IP Address, whether they are browsing the website on an Android or an iOS device. This helps you completely understand your prospect which in turn leads to better understanding and meaningful conversations.