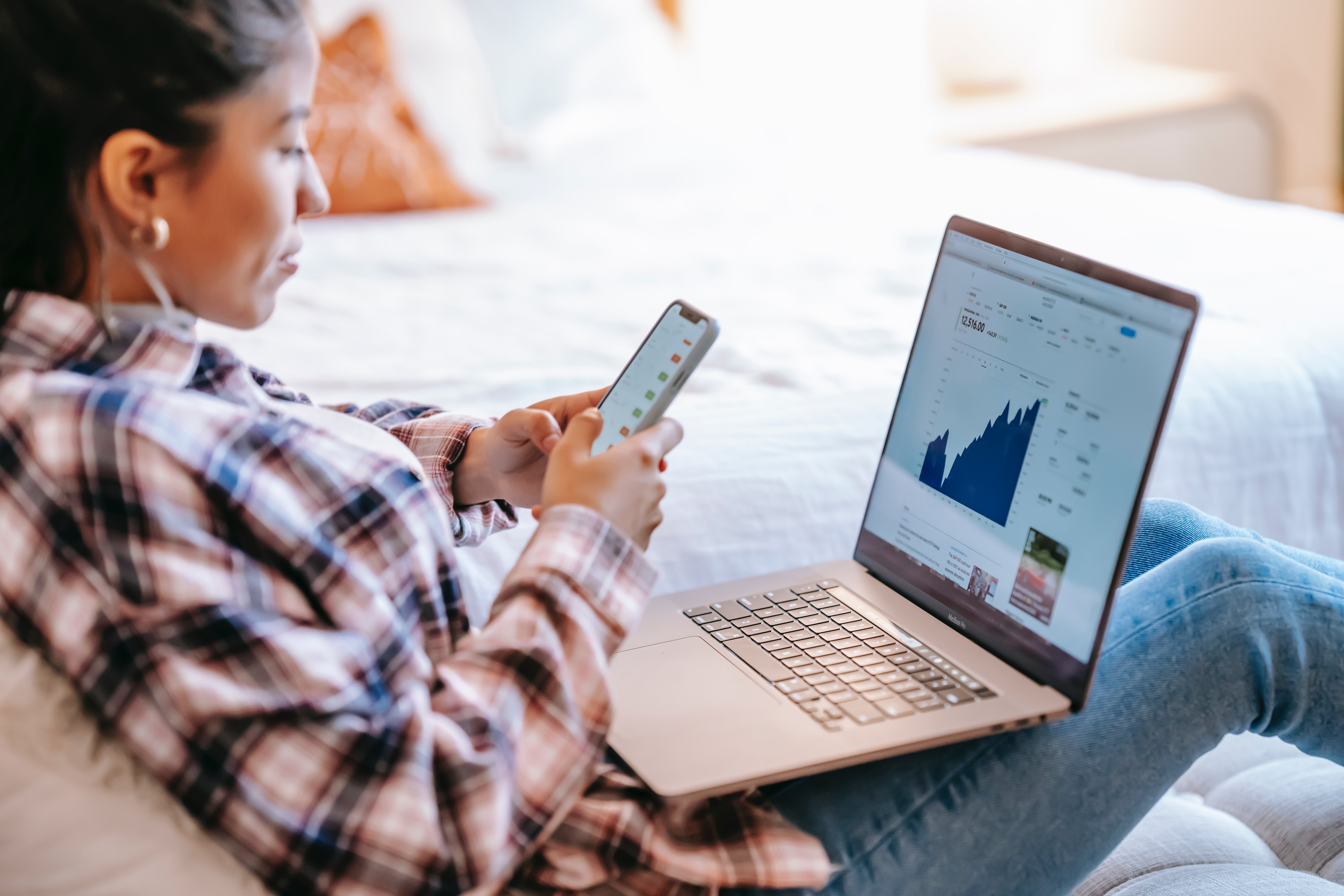 What is low code? How does it differ from no code?
Low code software development is ideal for those who are not as tech-savvy, but still need application development for their business processes. With minimal code and drag-and-drop boxes, it's an ideal platform for anyone with limited technical experience. 
Low code app development is a popular choice for businesses across the globe for that very reason—in fact, approximately 77% of organizations use low code software because of its ease-of-use and accessibility.
No code software and application development, on the other hand, requires zero coding. Non-professional developers can easily use no code platforms to create applications for automation processes and to meet business needs.
The downside to no code, however, is that you can't make any adjustments to the app for personalization purposes. While no coding is required, it's highly limited in its functionality and customizations, making it a far less popular choice for businesses.
To recap, here's an at-a-glance summary of the two development methods:
Low Code
What is it?: Development platform that allows business users and programmers to build applications and software through a visual interface instead of technical hand-coded computer programming.
UI: Visual interface, drag-and-drop functionality, and minimal coding for personalization. Gives the user the flexibility to use some code to make their app unique.
No Code
What is it?: Similarly, no-code platforms are a visual interface that requires no traditional coding or computer programming.
UI: Visual interface, but limited personalization. Drag-and-drop that features premade modules without coding options. Does not allow users any flexibility; think cafeteria-style development.
Low code development features
Understanding what low code development offers is key to understanding its popularity. You can expect the following common features when using low code development:
Drag-and-drop interface
Visually integrated development environment (IDE)
Out of the box functionality and integrations
Fast scalability
Drag-and-drop interface
The drag-and-drop interface is the most popular feature of low code development. It allows users to code their applications and build its functionality through easy-to-use drag-and-drop options. Users can determine how their application will function without the need for technical coding.
So what if you're a citizen developer, such as an owner of an automobile dealership? Even if you don't have the time or expertise to build an app, you can simply use the drag-and-drop interface to add the elements they need.
Visually integrated development environment (IDE)
An integrated development environment (IDE) is the heart of the entire system. It's where developers make their choices. A visually integrated system is what truly sets apart low code from traditional methods. Traditionally (without low code platforms), programmers commonly develop applications like this:
With low code platforms, programmers can now leverage a visual IDE and develop applications
like this:
Once they've selected everything using the drag-and-drop interface, users can further customize, integrate, and finalize with additional custom code if needed. Let's say a local boutique wants to create a mobile app to increase sales. Part of that may be including a messenger system so a dedicated employee can respond to inquiries about orders and current promotions. To make it personal, include some code for the messenger to only function during store hours. This can be accomplished in a low code platform's IDE.
Out-of-the-box functionality and integrations
Out-of-the-box functionality and integrations with other popular CRM platforms eliminate the need to build modules and line-by-line hand-code for custom apps. A number of low code systems include premade modules for data, sales, and service management. They also include API integrations with some of the most commonly-used BPM and CRM platforms like Salesforce and Zendesk.
Without the need to build these core modules or functionalities through traditional coding, anyone can develop an app without the technical know-how.
Fast scalability
At first glance, developing a low code app may seem like an overwhelming task. However, through all of its features and integrations, developers and users find that low code platforms offer a quicker way to scale their applications. Low code is poised to deliver both the app's development-time and run-time scalability.
Benefits of low code
1. Increased developer speed and productivity
Low code development is claimed to help users build and deploy apps in significantly less time. In fact, it's said that low code allows users to build new applications up to 10 times faster than traditional development methods. 
With its highly visual and accessible user interface and pre-saved templates, it's easy to see why businesses leverage low code platforms. Low code platforms allow users to develop certain business or customer satisfaction applications with efficiency and increased speed. Low code bridges the gap between IT and business teams, breaking down functional silos and encouraging greater collaboration.
2. Lowered costs
Building apps through manual coding is complex and time-consuming, making it expensive to develop an application in-house. However, the alternative may not be so affordable either. You may have to hire a programmer, pay overtime costs to your IT team, or seek the help of a contractor. These are all additional costs that may be avoided with low code platforms.
3. Improved compliance and risk management
With ever-changing compliance requirements and regulations, it becomes increasingly difficult for organizations to stay current and up to date. With low code development, you can meet regulatory requirements, stay ahead of deadlines, and avoid technical issues by eliminating the use of extremely technical programming languages. Further, the low code approach facilitates risk management processes within one centralized platform, eliminating any skill gaps or opportunities for costly errors.
4. Flexible and easily managed
Low code development platforms offer a flexible way to incorporate all of the features necessary for developing software in one place. Before, the development process included building apps line by line. With low code, programmers can now utilize an easily-managed and customizable platform to make updates, fix bugs, and streamline workflows. These tools have proven effective at speedily building mobile apps as well as web applications because they're fully integrated with backend systems.
5. Improved customer experience
Low code development is changing the way we do business. It's not just about making your IT department efficient; it also impacts every aspect of your business, including how customers experience and interact with you as an organization moving forward. Development teams will be able to ensure that your end-users have the best possible experience.
What can you build with low code? Use cases
Suitable for any business, low code application platforms and low code tools are revolutionary ways to create business apps with visual development. One of the most popular uses for low code and no code software is to create chat support as a plug-in for WordPress and other business process management (BPM) systems. Here are some of the other most common use cases built with low code: 
Business and workplace applications
Process automation applications
Customer engagement applications
Customer acquisition and retention applications
Operations improvement applications
Legacy modernization applications
Bottom line
While it's an attractive endeavor for small businesses, many large enterprise applications are built on low code platforms, too. A large corporation or small business doesn't necessarily need an IT crew working tirelessly on enterprise-grade applications when a low code one does the trick.
The face of business applications is undergoing a digital transformation. Low code software and low code platforms are one way to help your business stay in line with changing business trends and customer needs.
Another great way to accomplish these things is to integrate a live chat feature into your newly-built platforms. Greet site visitors, provide customer support, and answer your FAQs with a live chat support feature. Ready to get started? You can sign up for free with ChatSupport today!
Like this article? Spread the word.