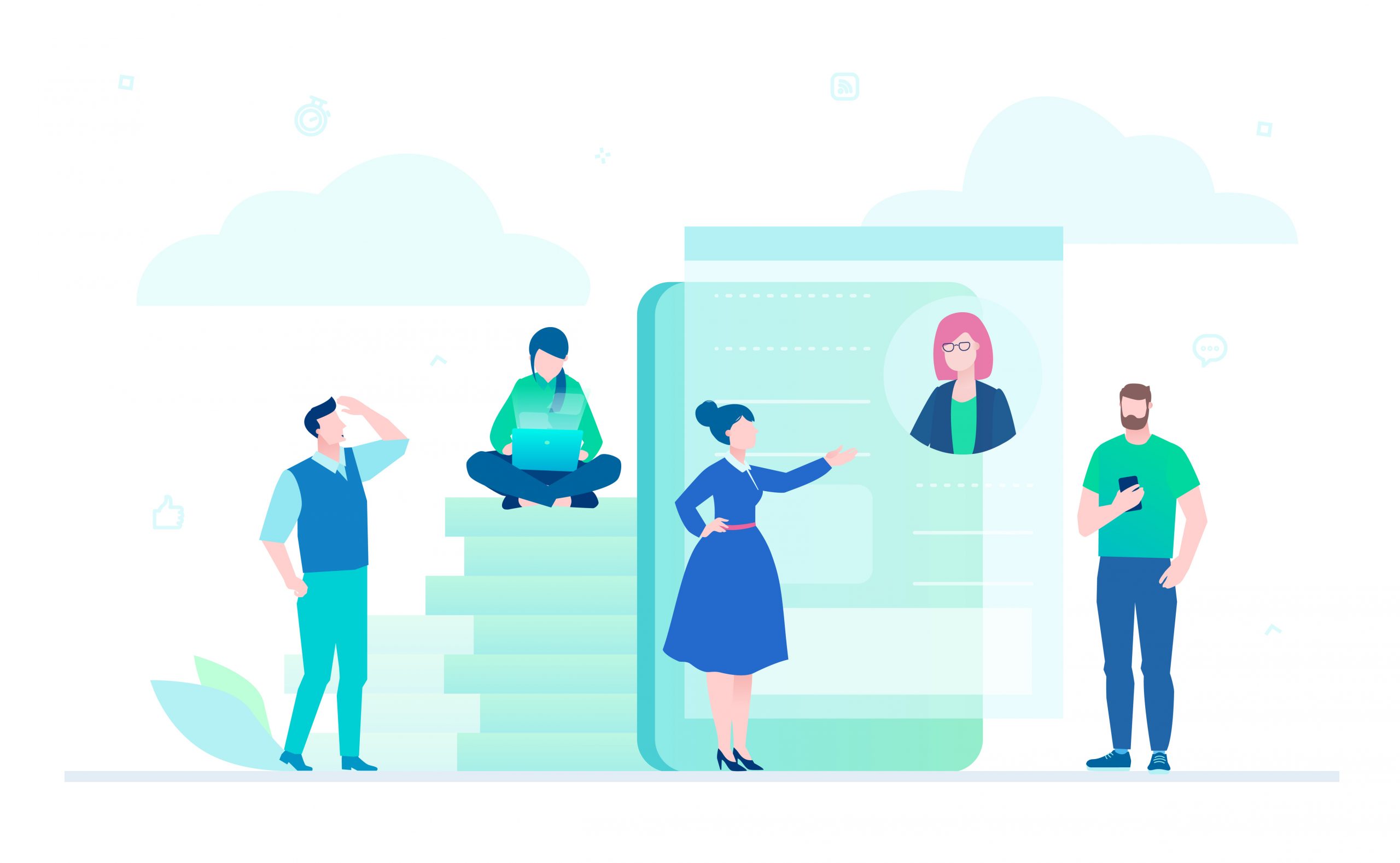 What is Live Chat?
Did you know that 75% of customers prefer live chat support over any other channel? Live chat is a website feature that allows visitors or prospects to speak with a customer service agent in real-time. Live chat agents can either come in the form of an automated chatbot or a trained human. 
According to the 2021 Live Chat Benchmark report, live chat's customer satisfaction rate (CSAT) reached an all-time high of 85.6%. That means live chat customer service keeps customers happier now than it ever has before. What this also means is that if you're not using it, you're missing out on a critical opportunity to engage with your customers.
Seven Eye-opening Live Chat Benefits
Thinking about integrating a live chat feature into your website and your overall digital marketing strategy? Here are seven benefits to help you decide if now is the right time to start!
Connect with customers on a human level


Potentially increase sales and number of leads


Save time on repetitive tasks


Cost-effective


Provide personalized responses tailored specifically for each customer's needs


Enhance the overall customer experience


Provide 24/7 support to customers and leads
1. Connect with customers on a human level
When customers reach out via live chat and there's a human on the other end, the customer knows the company has taken a special and individualized interest in their journey and satisfaction.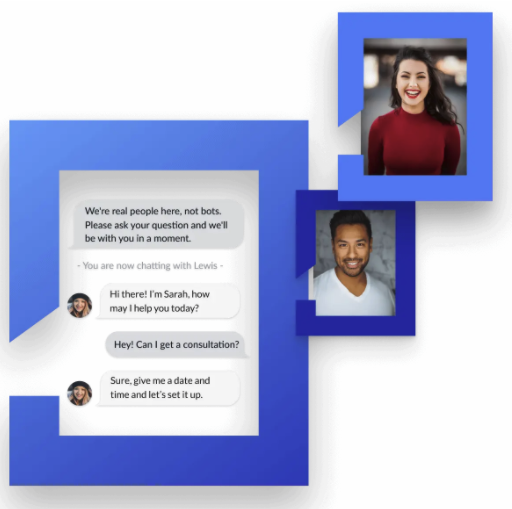 Each chat session gives you the chance to get to know your customers. The time spent answering questions, identifying their pain points, building trust, and getting their feedback ultimately leads them to feeling that they are valued—not just as a customer, but as a human. Today, this distinction can help your business stand apart from the competition. In fact, 64% of surveyed US customers believe that brands have lost touch with the human element of their businesses in the everlong attempts of automating everything. Don't do the easy thing, do the human thing and connect with your customers using live chat!
Here are some tips for connecting with your customers on a human level:
Use their first name and address them directly
Throw in the (appropriate) use of emojis or casual language
Keep the tone lighthearted and friendly
Ask them about their interests and preferences
Introduce yourself by name and include a photo of yourself
2. Potentially increase sales and number of leads
Live chat has the potential to drive up to a 40% increase in the amount of leads and can help increase conversion rates by 45%. How is this possible? 
Live chat isn't just for solving customer problems after they buy from you or for handling customer complaints. Your sales team can also use it to connect with customers beforehand, using chat conversations to provide vital information that could convince a customer to purchase and increase sales!
3. Save time on repetitive tasks
Unlike a phone call where agents have to repeat the same information to several people all day, a live chat agent can save time with templates and pre-saved responses. This helps provide an overall faster response time (which customers love, by the way).
Most live chat tools like ChatSupport offer a quick and easy way to create, store, and share canned messages for the most commonly shared information. You can use these responses to:
Start a conversation with a customer
Answer basic questions about pricing
Send links to help articles for the most frequently asked questions
Finish the conversation with the customer
4. Cost-effective
Phone support doesn't come cheap. Companies paying for a toll-free telephone number must pay fees for every minute their agents are on the phone, and they must also pay wages to those agents.
While live chat still requires you to page wages to agents, the overall costs are significantly lower than what you'd pay for phone support. In fact, live chat customer service has been found to be up to 30% cheaper than phone support. How? One way is that customer service representatives can multi-task and assist multiple customers at once, whereas phone support can only take one phone call at a time. 
5. Provide personalized responses tailored specifically for each customer's needs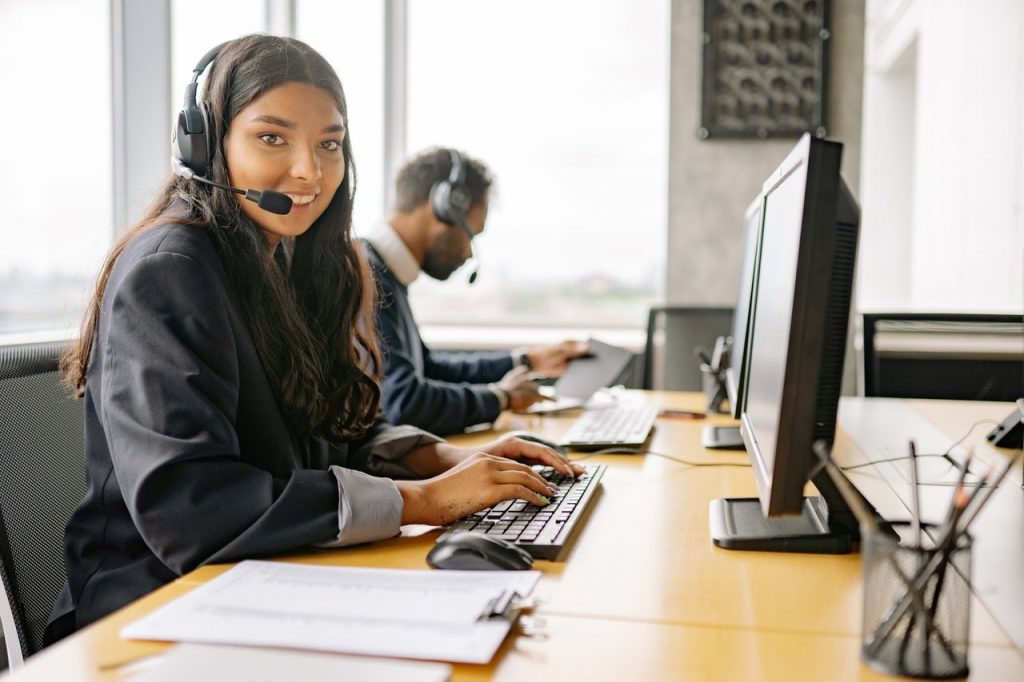 By integrating your customer relationship management (CRM) software to your live chat software, you can see records of your customer's purchases and past contact. With this information, your live chat support team can provide a personalized experience for each customer's needs. 
This shows customers you're paying attention to them and helps them feel valued—both surefire ways to improve retention. In the end, this level of care gives your business a competitive advantage over others in your industry.
6. Enhance the overall customer experience
The results are in: 44% of customers would rather clean a toilet than speak to a customer service agent over the phone. This means one thing: It's time to implement live chat support.
Give customers another communication channel to connect with you, whether it's on your website or a social media platform like Facebook Messenger. This omni-channel support empowers your customers to choose how they want to engage with you and improves the overall customer experience.
Meet your customer where they are, and where they want to be. Be attentive, be personable, and be helpful through live chat.
Pro-tip: Want another way to put the power in your customers' hands and free up your customer service agents? Provide self-service options like a detailed knowledge base where customers can find the answers they need without asking you!
7. Provide 24/7 support to customers and leads
The internet is always on. Live chat is a customer service channel that gets that. With 24/7 live chat, your customers can get the help they need any time of day or night. Your live chat is available as a customer support channel even when your business isn't open. Website visitors can get instant answers, which makes them more likely to become new customers and make a purchase!
Integrate 24/7 Live Chat with ChatSupport
The benefits of live chat software are clear.
If you want to start reaping these benefits, ChatSupport can help. You can start for free right now and take your ecommerce strategy to the next level! With ChatSupport, your customers can talk to a real person and get the answers they need. 
Like this article? Spread the word.