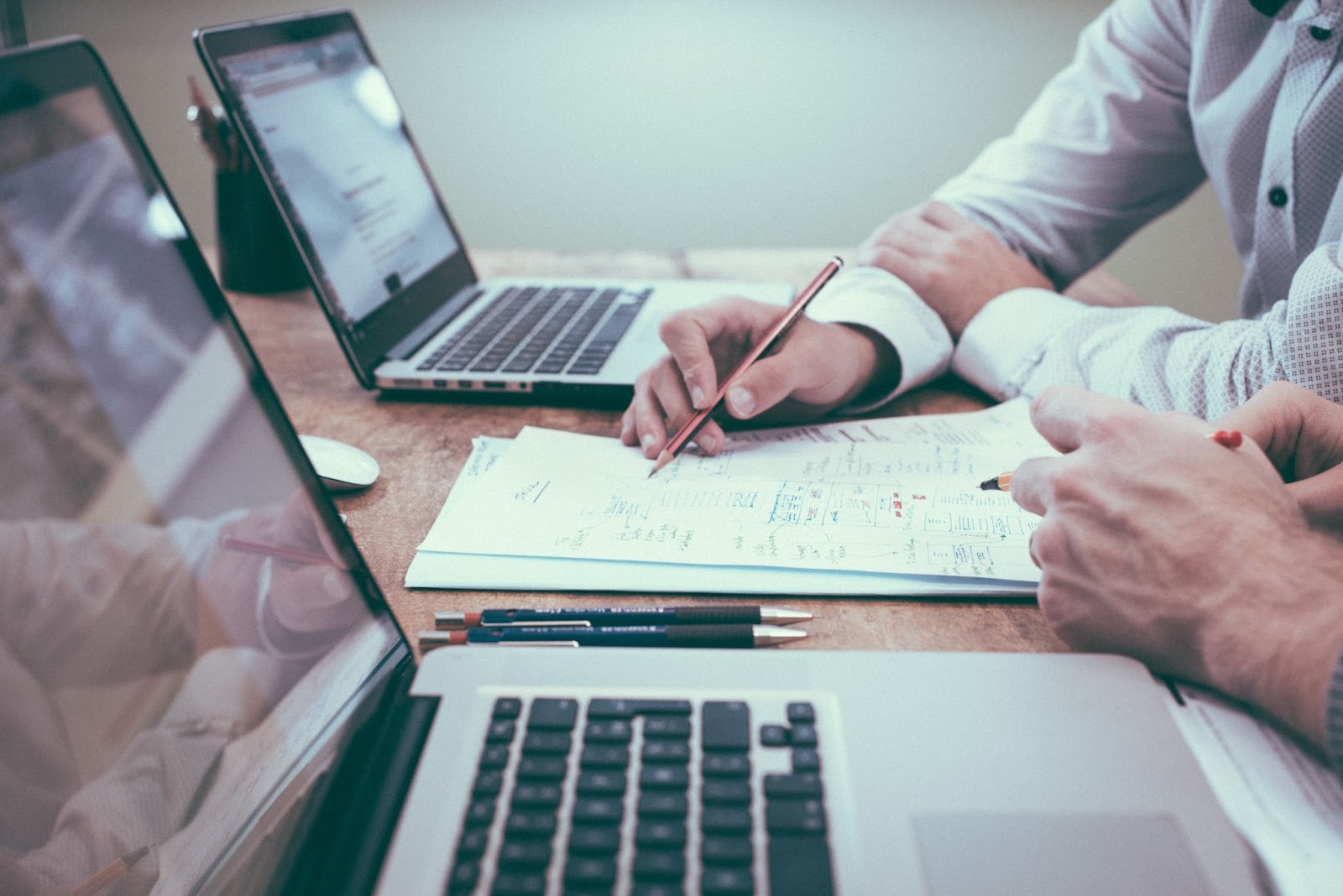 The importance of setting measurable customer service goals
Setting goals is important because it gives you and your team a road map. You'll know where you're going and roughly how long it'll take for you to get there.
Goals are important for giving your team focus and direction. When everyone knows what the plan is, they can make their own decisions, which allows them to work more independently. Goals also help to manage team performance.
It gives you a chance to provide feedback and benchmarks for agents. The largest benefit of customer service goals is aligning everyone's actions. Everyone from the top-down can work together for the betterment of the company. By demonstrating how individual actions build success for the business, goals facilitate action.
In this article, we'll take a look at how to set measurable goals for your team, along with some examples to help you get started.
What is a SMART goal in customer service?
A SMART goal is one that is specific, measurable, achievable, relevant, and time-bound. While in theory, it would be great to achieve 100% customer satisfaction on all tickets for the upcoming year, it's not a realistic or attainable goal. It's impossible to keep everyone happy all of the time. So, as soon as the first poor satisfaction report comes in, your team starts to feel like they have failed. That blow to morale could prevent the team from being productive enough to reach other goals.
Making sure you have specific and measurable goals makes it possible to know when you've met them. Relevant goals are those that are in alignment with your organization's mission. Setting a time is also important because it gives you a framework for evaluating progress and encouraging momentum.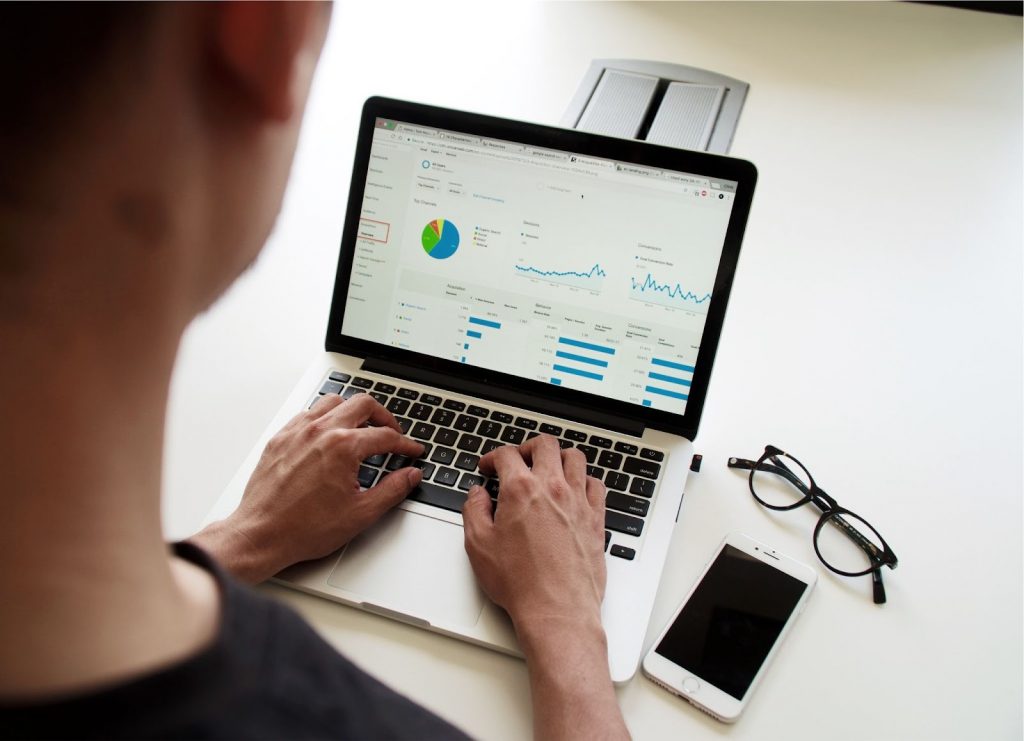 Setting customer service goals for your team
When it comes to setting customer service goals for your team, think about areas of improvement. For instance, if your customer satisfaction rate was 50% last quarter, you may want to set up a goal to increase that satisfaction rate to 75% for the next quarter.
Once you've established what your goals are, that can help you create a plan to achieve them. The plan guides your customer support team day to day, which helps keep them focused and motivated.
For the greatest chance of success, set a few goals at a time. Trying to tackle too much at once means you won't give each area enough attention. Without adequate attention, it's less likely that you'll achieve your goals in the projected time frame. Make it a point to set individual goals as well as team goals.
Examples of customer service goals
Not sure where to start with setting goals for your customer service department? Take a look at these options to inspire your own.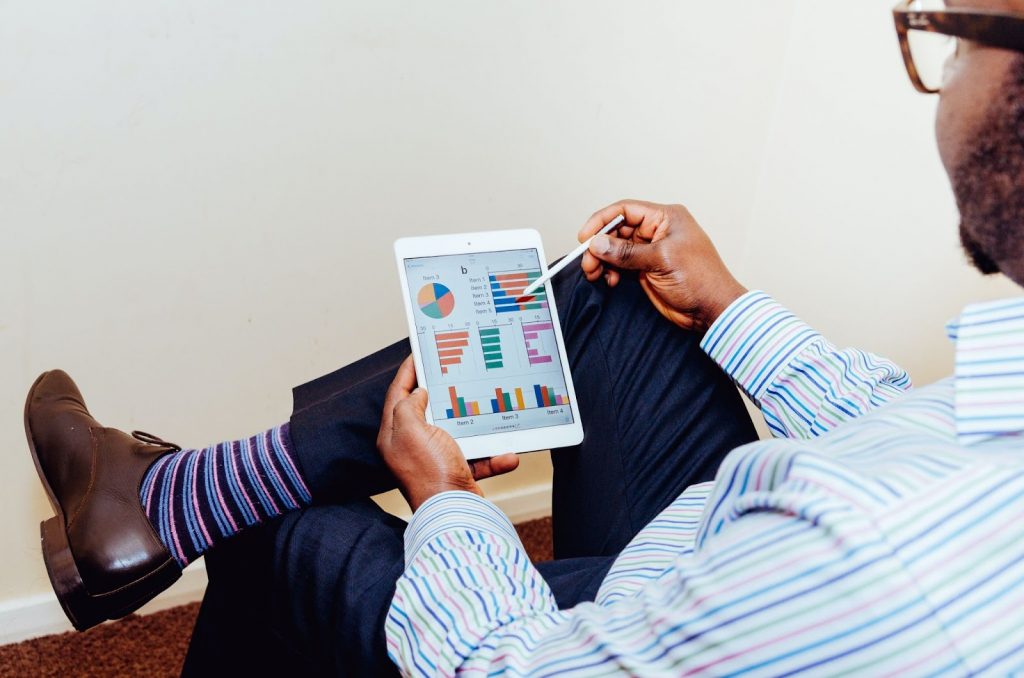 1. Develop a customer survey strategy.
Taking time to regularly survey your customers puts them in control. When done correctly, customer surveys provide insight into the various ways you can improve your business processes.
Start by asking what you're trying to find out. From there, you can determine how you'll measure the concepts, ensure accuracy, get support from stakeholders and team members, and ensure you're effectively distributing your surveys.
Once you know the questions you ask and when you'll ask them, it's time to get them in front of customers.
As a SMART goal: "We will develop a customer survey to measure satisfaction with agent interactions in Q1, and set up automations so customers receive the survey at the conclusion of all business live chats and emails. We'll invite phone customers to participate in the survey at the end of the call."
ChatSupport offers outbound customer surveys so you can keep your finger on the pulse all the time.
2. Decrease customer wait times.
In the fast pace of today's world, customers want solutions, and they want them now. The average customer wait time depends on the customer support channel. The faster you can make things happen across the board, the better.
Decreasing customer wait times improves the overall customer experience because they get their resolutions faster and can go on about their day. You can implement this in multiple ways:
Hire additional agents to monitor support channels so you can spot issues quicker and speed up response time.
Use live chats to enable customer service representatives to manage multiple chats at the same time. Agents can also point users to self-service materials like FAQs and knowledgebase articles.
Use live chat scripts and canned responses to speed up the rate of conversation, so that reps can handle multiple chats at the same time.
As a SMART goal: "By the end of Q2, we will have chat scripts in place to help agents increase productivity, so we can decrease average customer wait times by X seconds/minutes. We'll monitor first response time (FRT) and resolution time KPIs."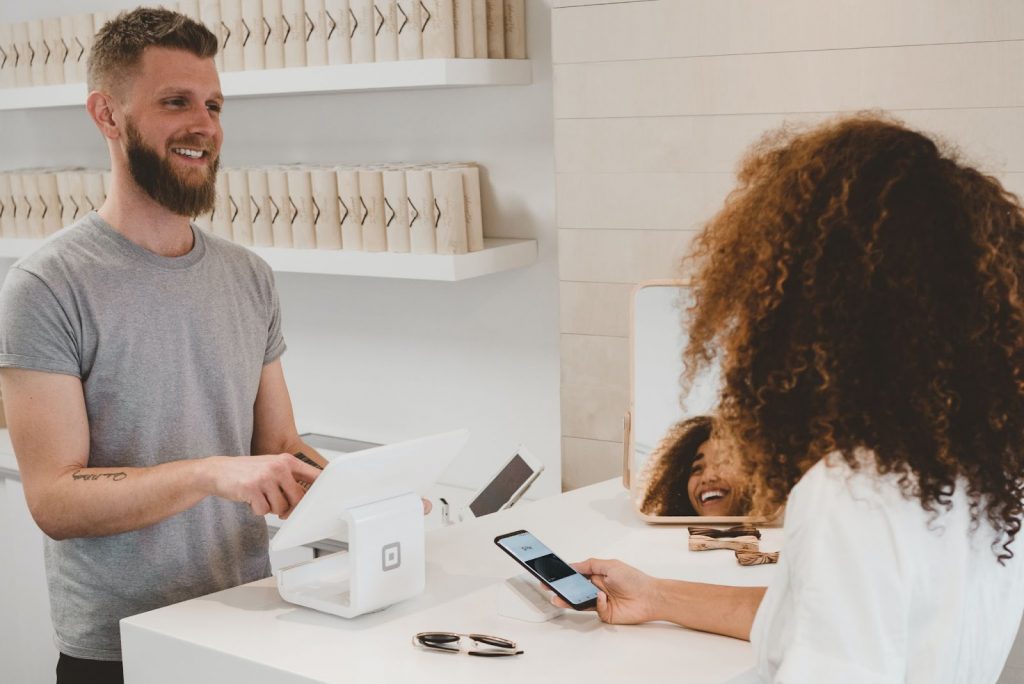 3. Boost customer satisfaction.
Improving customer satisfaction should be a goal across the board, since every part of the customer experience influences it. Your customer service data is a gold mine of information on what is working and what's not.
Implement this by:
Asking customers to leave a review after making a purchase
Sending a survey at the conclusion of all customer interactions
Conducting interviews with customers who've chosen to stop using your service
Using social listening tools to find out what people are saying about you on social media and review sites
As a SMART goal: "Over the next quarter, we'll improve our customer satisfaction metrics like net promoter score (NPS) and customer satisfaction score (CSAT) by implementing website surveys and using social listening tools to monitor our reputation."
4. Humanize the customer experience.
There's no easy metric to measure this one with, but humanizing the experience is key to helping your customers feel heard and understood. It starts with empathy, or putting yourself in the customer's shoes to imagine how they're feeling.
Humanizing the experience lets people know they're more than just a number. It shows them your company really cares about them, which fosters customer loyalty.
You can do this by:
Adding emojis to chats when and where appropriate.
Using a conversational approach with your customers, and occasionally going off-script to provide anecdotes when you find something you have in common.
Avoiding robotic language.
As a SMART goal: "Over the next 30 days, we'll evaluate our chat scripts to ensure we're using conversational language and work to update operating procedures. We'll monitor customer responses and satisfaction scores to measure progress."
5. Keep track of product usage metrics.
Product usage metrics indicate which features serve which part of your customer base. They may also help your product development teams determine which areas to focus on next. Unless you know your usage metrics, it's impossible to determine which services or features are tied to your high-value customers.
Your product usage metrics will vary depending on the product or service you offer. Your metrics may include things such as active users, license utilization, and usage frequency. Make sure to base strategies the product metrics that matter most to your company.
As a SMART goal: "We'll monitor the number of daily, weekly, and monthly active users for the next 30 days."
6. Utilize customer support automation.
We've already touched on using automation as a strategy to reduce customer wait times by routing to the appropriate department and sending out customer satisfaction surveys. Not that automation should come at the expense of allowing customers to speak to an actual person, but it can assist with the following:
Point customers to the appropriate help documentation
Answer basic questions
Start customer service interactions
And more…
As a SMART goal: "Within the next 90 days, we will invest in customer service automation software and implement it into our workflow. We will measure success by looking at performance metrics, including customer wait time, and the average number of tickets/chats per agent."
Businesses do not need to invest a ton of money into an automated live chat software. ChatSupport's live chat feature is free for businesses to use!
7. Repair common support issues in real-time.
If you haven't already, implement tools like, co-browsing, and live chat so you can have a live two-way conversation with your customers. Help desk ticketing systems have their place in customer service, but they are much slower in terms of resolution speed.
Adding live chat to your website as a customer service option not only speeds up the resolution rate but gives you a chance to connect with your customers to build stronger relationships.
For example, if a customer reports a lost package, you can empathize with their frustration and then offer to overnight a replacement. It's much faster than going back and forth over email or on a ticketing system. It also stops the customer from having to wait on hold on the phone.
As a SMART goal: "In the next 60 days, we'll add live chat capabilities to our website and train agents on how to use them. We'll measure customer satisfaction metrics after the fact and compare them to our baseline."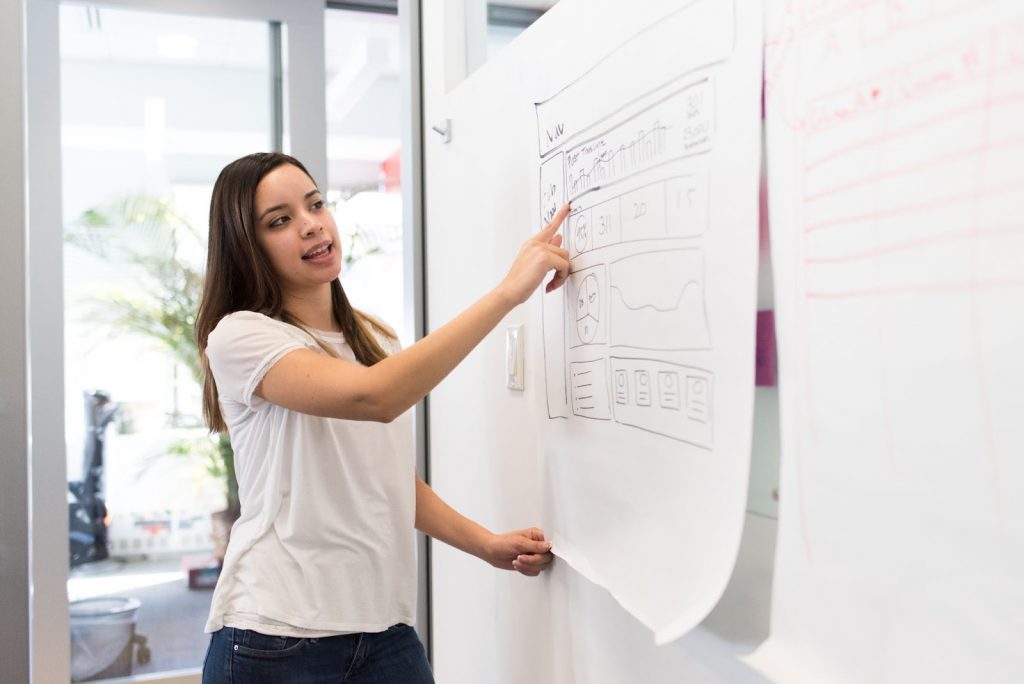 8. Improve employee skill and satisfaction.
You're much less likely to have happy customers if your employees aren't happy, too. Customer service metrics matter, of course, but part of providing excellent customer service is making sure your team is motivated. Encourage your team to constantly improve with regular training and investing in educational programs.
Find ways to show appreciation to your employees for a job well done, such as a weekly session where you call out good examples of conflict resolution and celebrate accomplishments.
As a SMART goal: "We'll host training sessions for the entire team once a month and celebratory progress meetings once a week for the next quarter. We'll evaluate our results with an employee satisfaction survey."
9. Increase customer loyalty.
Increasing customer loyalty increases your profit because it costs 5x more to acquire new customers than it does to retain them. If you notice your retention rate is decreasing and your customer churn rate is increasing, it's time to adjust your company culture to reflect a more customer-centric approach.
Do this by:
Showing appreciation to customers. Thank them for reaching out to you, even if they're unhappy. Work to resolve their issues as quickly as possible.
Offer as much value as possible in everything you provide.
Give them special deals on their birthday, anniversary with your company, etc.
Start a customer loyalty program that rewards them for purchasing or staying with your company.
As a SMART goal: "For the next month, we'll review every live chat transcript to find ways to show appreciation and increase offer value."
Empower your customer service team with ChatSupport
Customer service goals may vary widely depending on the size of your company, your industry, and your overall business goals. But, with a tool like ChatSupport, you can easily accomplish the goals we've mentioned here.
Sign up for free today to empower your team with more freedom and productivity.
Like this article? Spread the word.