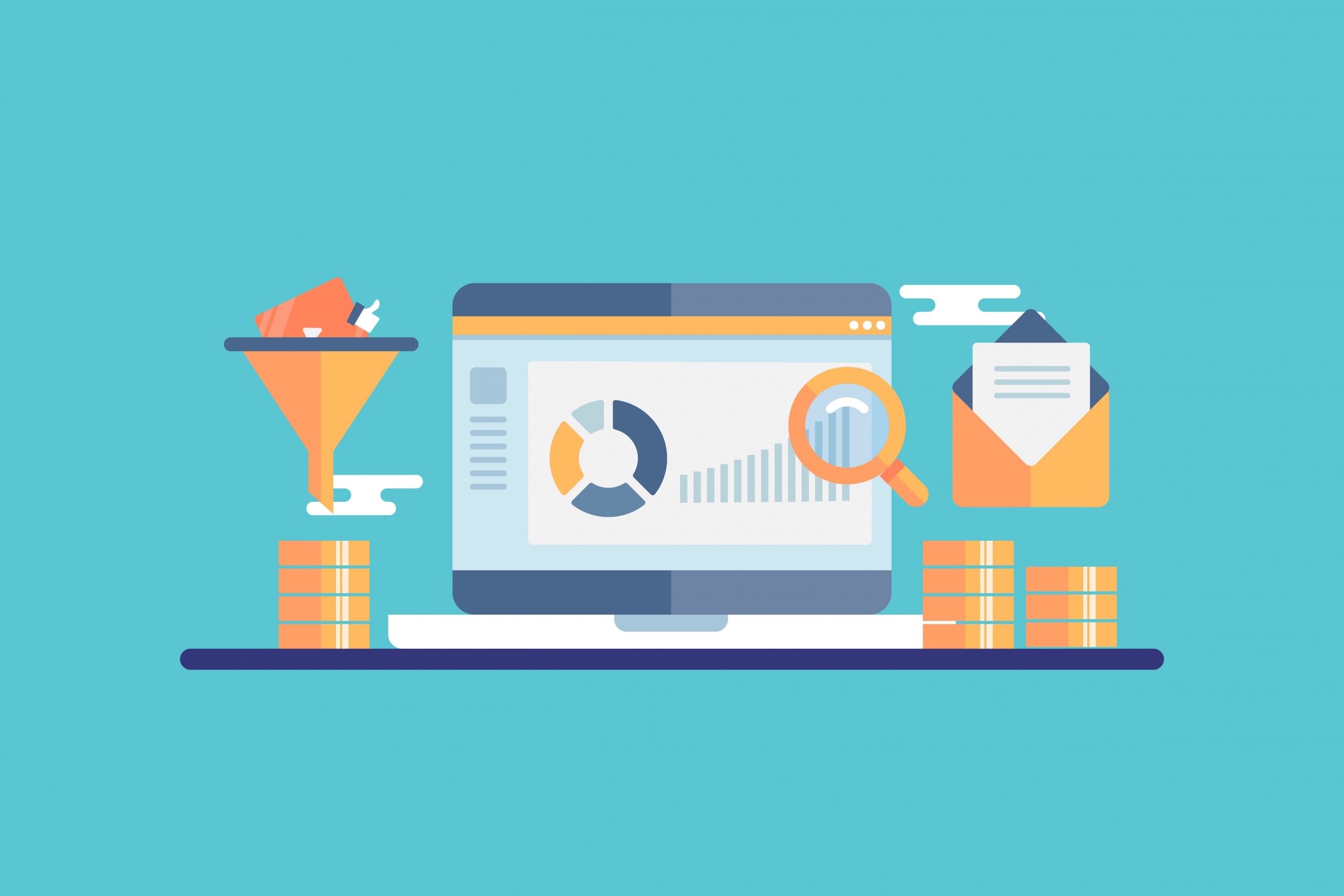 What is Ecommerce Conversion Optimization?
Conversion optimization is the process of improving the purchase experience for customers on your ecommerce website. A conversion occurs whenever a website visitor takes the desired action you want; these actions are different depending on your goals. What are the typical ecommerce conversions?
A sale
Users adding products to their cart
Adding items to a wishlist
Email signups, opt-ins, or subscriptions
Social media shares
Any other KPI your business determines
But did you know, the average ecommerce conversion rate is only 1 to 2%? That means out of every 100 website visitors, only one or two of those visitors will actually convert. This number may fluctuate depending on your industry, too.
According to this Econsultancy study, about 50% of companies say conversion rate optimization (CRO) is an important part of their digital marketing strategy. However, only 1% of companies are very satisfied with their conversion rates. That means there's plenty of room for improvement.
In this article, we'll review 13 powerful strategies your online ecommerce store can use to help optimize your conversion efforts and boost overall conversion rates.
Increase Sales With These 13 Effective Strategies for Ecommerce Conversion Optimization
1. Use high-quality images and videos for products
People can't touch or feel products in an online store. To make up for that, high-quality product images and product videos are a must. Show the product in action as much as possible. Provide size information, fabric/material information, and all other details you as a customer would want to know! Images should not be pixelated, but they shouldn't be so large that they take too long to load.
Look at how Amazon handles product photos and videos as part of its product descriptions.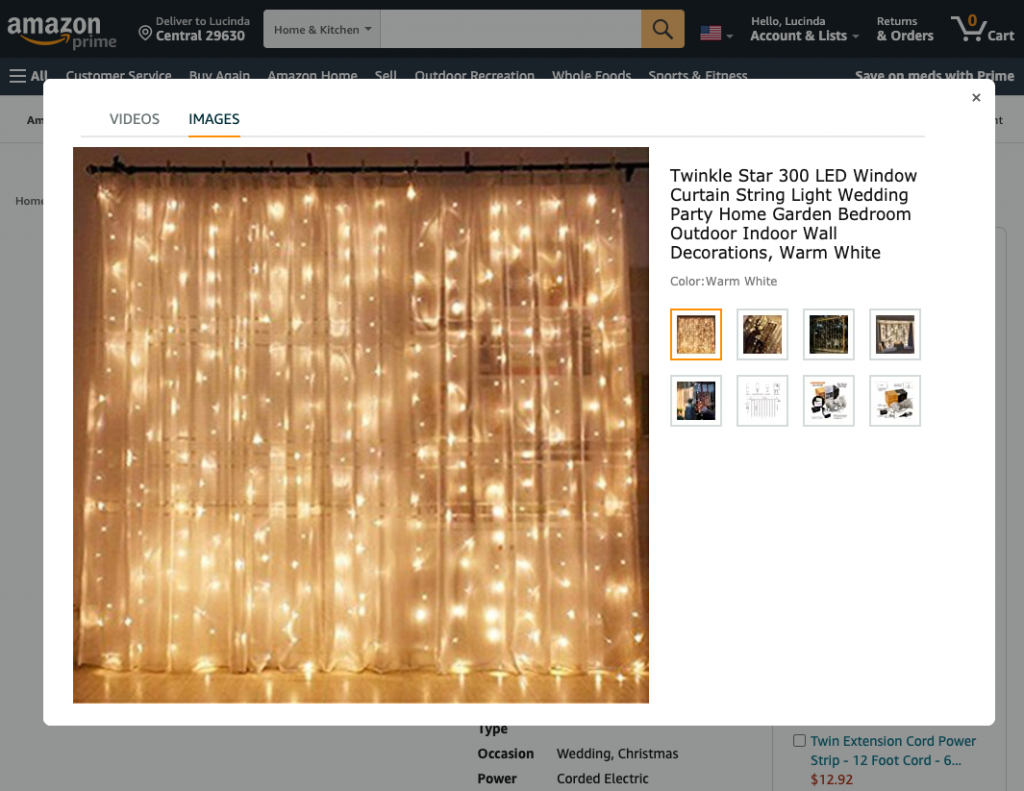 2. Make the checkout process as simple as possible
Ideally, your customers shouldn't spend more time checking out and paying for their products than they do shopping for them.
If possible, opt for a one-page checkout. Do not require more information than necessary. (Sure, you want them to create an account so you can collect information and market to them, but don't force it.)
Always provide a guest checkout option. And as an added bonus, include a live chat feature so that customers can get help right away if they need it.
3. Let your customers know your online store is safe and their data is protected
Building customer trust is a crucial part of your overall branding. In fact, 81% of customers say they must trust a brand to make the right decisions before shopping with them. One way you can build trust, especially as a new ecommerce store, is to use trust symbols demonstrating the site's security. These trust symbols indicate that you take customer data and privacy seriously.
With that said, you don't want to overdo it with trust symbols. Too many trust symbols can come off as suspicious and borderline as spam, as shown here: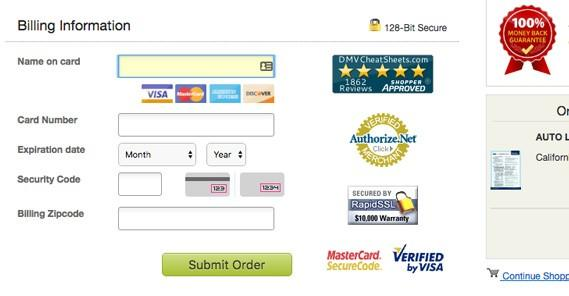 Pro-tip: You can always A/B test your pages (otherwise known as split testing), to see which symbols yield a greater conversion rate. A/B testing is a great way to identify what works best for your customers.
4. Be transparent about total prices and fees
Another way to build trust is to be completely transparent about your pricing and fees, including shipping costs. If you offer free shipping, but only on orders at or above a certain threshold, communicate that as clearly as possible. Include information about the fees you charge and why you charge them. 
This way, people don't make it all the way to the checkout page and feel deceived when their order costs much more than they were led to believe. (This is actually a leading cause of shopping cart abandonment, too.)
Include your return policy in a place that's easy to find. If there are return shipping or restocking fees, make sure this is clear as well. You want your customers to be able to calculate every single fee and cost. This will help build customer loyalty and trust in the long run, too!
5. Allow customers to leave reviews
Did you know that 79% of customers trust online reviews as much as a personal recommendation from a close friend or family member? Social proof is yet another way to build trust with your audience and optimize your ecommerce website. Making it easy to leave customer reviews or testimonials on your products helps persuade future potential customers to make a purchase.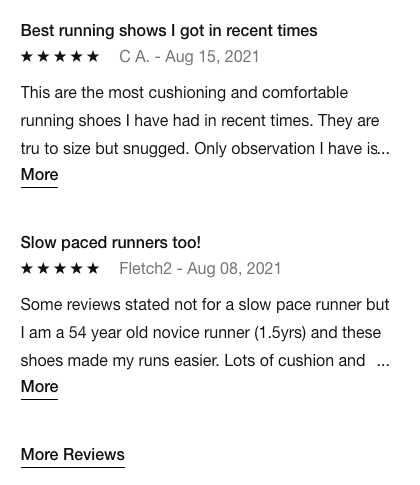 6. Offer free shipping and/or exclusive coupons
Free shipping is a major incentive to customers. Exclusive discounts—such as a coupon code for your email subscribers combined with free shipping—can go a long way toward conversion rates and increased sales.

Can you recall the times you've made an unplanned purchase just to hit the "free shipping" threshold? These are all conversions waiting to happen by offering small gestures.
7. Easy navigation and user experience
When choosing an ecommerce platform, go for something built with user experience in mind, like Shopify, Magento, WooCommerce, or BigCommerce. Ultimately, you want to keep your ecommerce site as simple as possible and ensure it's built with your target audience in mind.
You can start with:
A home page from which every customer will likely start their customer journey
An About Us page with basic company information and history
A Contact Us page with address, email, and phone number
Then, segment your shop into product pages and include category pages. Include a site search function so online shoppers can quickly and easily find whatever it is they are looking for using keywords.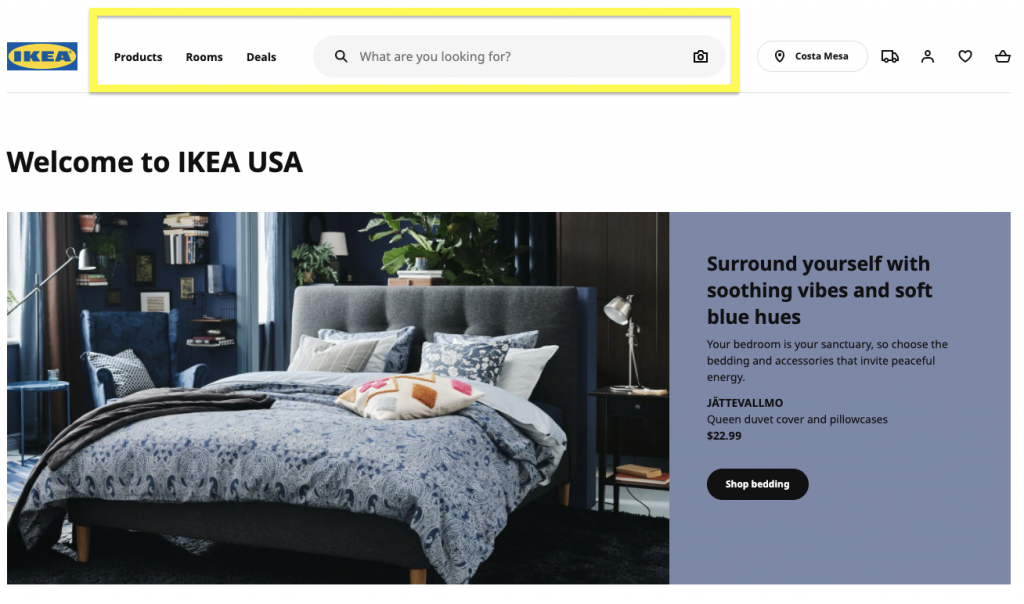 Pro-tip: Install a website heatmap! When you look at your analytics data, you'll be able to see which areas of a page your customers are paying the most attention to. Move your conversion elements to those areas whenever possible. And, always be sure to test your site on mobile devices. Many people use smartphones and tablets to do their online shopping. Just because your site looks great on a computer, doesn't mean you'll provide the same user experience on a mobile device!
8. Create unique landing pages for respective customer segments
Your target audience is likely made up of several smaller segments. You'll have people who've never shopped with you before, paying customers who are back for a repeat order, and customers who come to you from different places (like search engines or social media).
Each segment may have a different buying journey. There should be unique landing pages for customers you retarget (those who visited a certain page of your website without converting) compared to those who come to you from Google.
You can check out 13 great examples of landing pages here.
9. Let customers create a wishlist
When customers visit a website, they're not always quite ready to buy. This is where a wishlist comes in handy; customers can return at a later time when they are ready to complete their purchase.
Including a wishlist feature makes it easy for people to keep track of things they find now, but want to come back to later. Amazon features a great wishlist feature. There, customers can make multiple wishlists and share them with friends and family.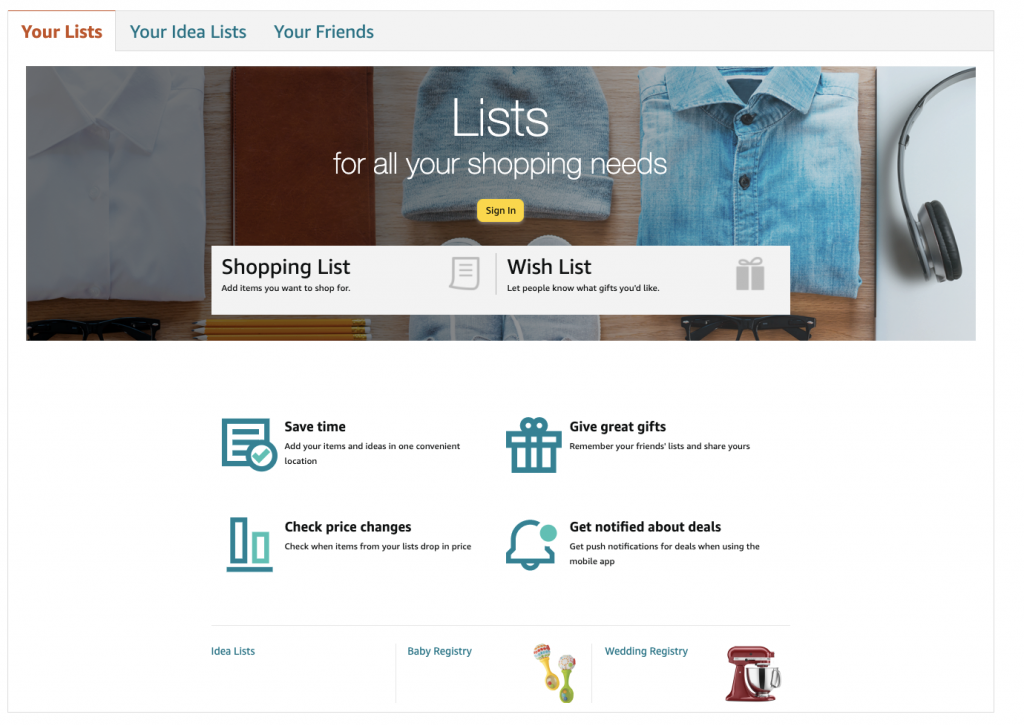 10. Provide plenty of payment options
One of the easiest ways to increase conversions is to provide a wide range of payment options. Today's customers need a variety of options when it comes to payment methods, including:
Credit card or debit card (Visa, American Express, Mastercard, etc.)
PayPal
Apple Pay
Google Pay
You want to offer enough payment options to allow the customer to choose the platform most convenient for them. If they have to sign up for something else to be able to pay you, they're less likely to complete the transaction.
11. Don't overstimulate or distract your customers
Earlier in this article, we discussed trust symbols and how too many may have a detrimental effect. It's because they can overstimulate and distract your customers from the action you want them to take.
Each page on your website should be focused on one action. And you should create a call to action, or CTA, that guides people on what you want them to do.
Remove as many distractions as possible, including popup ads and other non-essential content.
12. Follow up on abandoned carts with email or text marketing
On average, nearly 70% of customers will leave your site after they add an item to their shopping cart. It may be they got distracted by a phone call, decided to comparison-shop some more, got turned off by shipping charges, or were overwhelmed by your checkout process. 
If you want to successfully capture the sale, counteract cart abandonment with a follow-up message via text or email. Increase the chances of conversion with a limited-time discount offer in the message you send. Creating a sense of urgency often spurs people into action.
Take a look at Walmart's cart abandoned cart email for inspiration.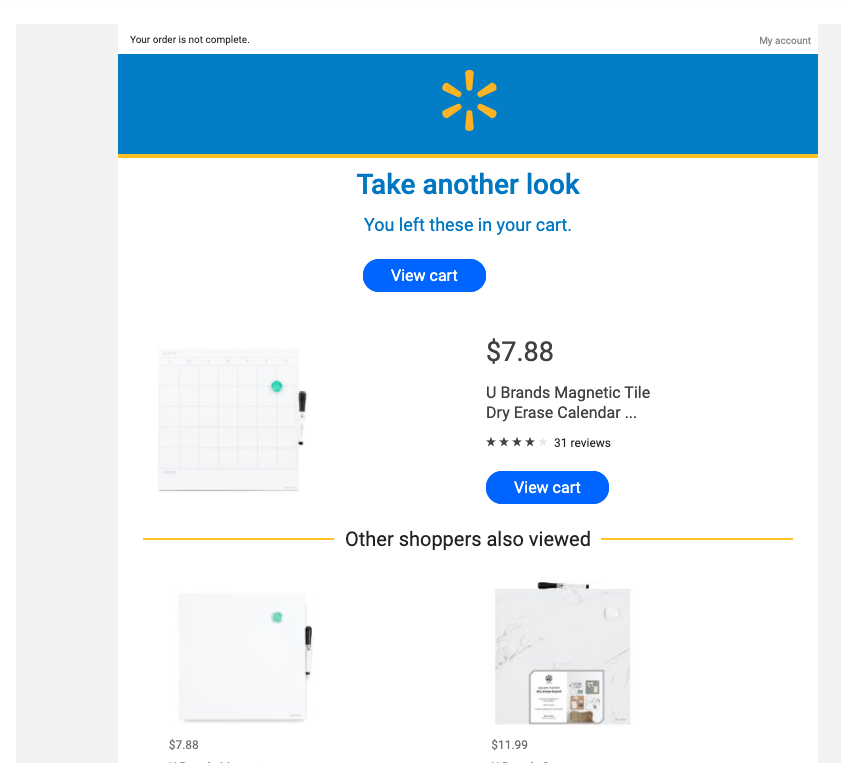 13. Provide live chat support
Live chat is the perfect addition to any business's ecommerce conversion optimization strategy. In fact, up to 75% of customers prefer live chat support options ahead of any other communication channel. If your business isn't making it easy for customers to get help when they need it, you risk losing that conversion opportunity and sending customers to competitors.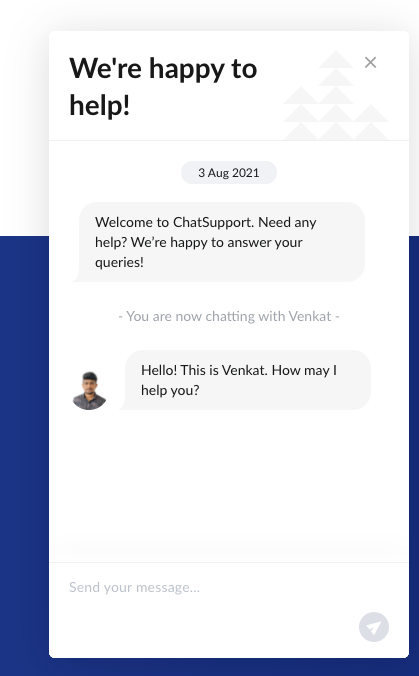 Adding live chat support to your ecommerce website ensures someone is always there to help a prospective customer no matter where they are in the customer journey. 
How ChatSupport Helps With Ecommerce Conversion Rate Optimization
You can have the greatest product or service in the world, but without a solid ecommerce conversion optimization strategy, you could be losing out on valuable business opportunities and revenue.
You don't have to be an expert marketer to increase your average conversion rate. ChatSupport provides live chat support for businesses, increasing customer satisfaction, ecommerce sales, and your overall conversion rate.
Start for free right now or get in touch with us to learn more!
Like this article? Spread the word.