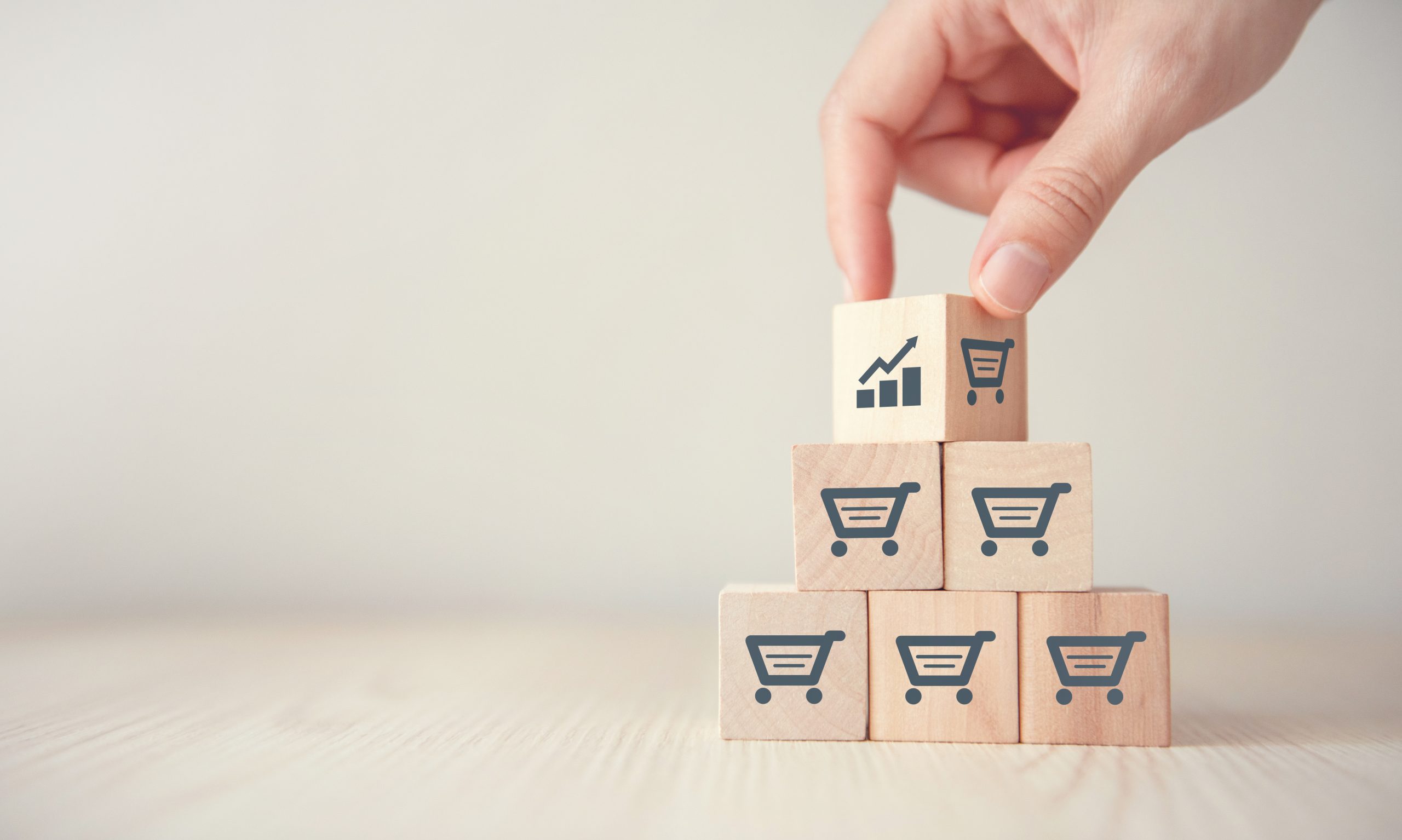 What Exactly is an Ecommerce Strategy?
Did you know that the ecommerce industry was worth $10.3 trillion in 2020? With a growth rate of 14.7%, this number is projected to reach $27.15 trillion by the year 2027. 
So, what exactly is ecommerce?
Short for "electronic commerce," ecommerce refers to the practice of purchasing things over the internet. As more people rely on ecommerce and online shopping to meet their needs, we can expect this rapid growth to continue. And as a business with an online store, an effective ecommerce strategy is essential to take your piece of the pie.
Simply put, an ecommerce strategy is the marketing strategy you use to reach more customers and, ultimately, make more sales online. Whether you're a brand new business or a big box retailer competing for shoppers' attention, you'll need a strong ecommerce strategy to draw in customers.
A special note on Black Friday, Cyber Monday, and other ecommerce-heavy holidays
When it comes to ecommerce-heavy days like Black Friday and Cyber Monday, the nuances of your strategy can make all the difference in your revenue and profitability.
Online stores take special care to prepare for ecommerce-heavy days. Stores must account for the larger amounts of traffic, conversions, customer support, and all the technical demands that take place on such events and holidays. An effective strategy bolsters your online store's efforts, keeps your customers happy, and compels them to complete their purchases! 
In this article, we'll review seven ways you can build an effective ecommerce marketing strategy to achieve just that.
7 Ways You Can Build an Effective Ecommerce Marketing Strategy
If the idea of crafting your own ecommerce marketing strategy sounds daunting, don't worry. It's not about one particular action but a series of things. You can take several smaller steps to accomplish big results. Let's get started!
1. Use high-quality product images and optimize all product descriptions
With an ecommerce business, customers can't touch or feel your products while shopping. That's where high-quality product images can make all the difference. If customers can't see the products well enough, they'll simply go to another online retailer.
The product descriptions you use are equally important. Feed your potential customers as much information as you can about the product. Include important information like:
Available colors
Sizes and/or dimensions
Weight, when applicable
Material, fabric, or other features
How the product works/functions
This is useful to help the customer decide if your product will fit, work for their needs, or match with other belongings. Whether it's clothes or a dining room table, customers need to know the details before purchasing.

Pro-tip: Optimizing the product descriptions for search engines, otherwise known as search engine optimization (SEO), is another crucial step in your marketing strategy. Research shows that 87% of people begin searching for products on digital search engines; SEO is an effective way to get in front of those shoppers. (Many others start at Amazon, too, so you may want to include that as part of your omnichannel strategy!)
Take a look at Amazon's product image and description for this Instant Vortex air fryer: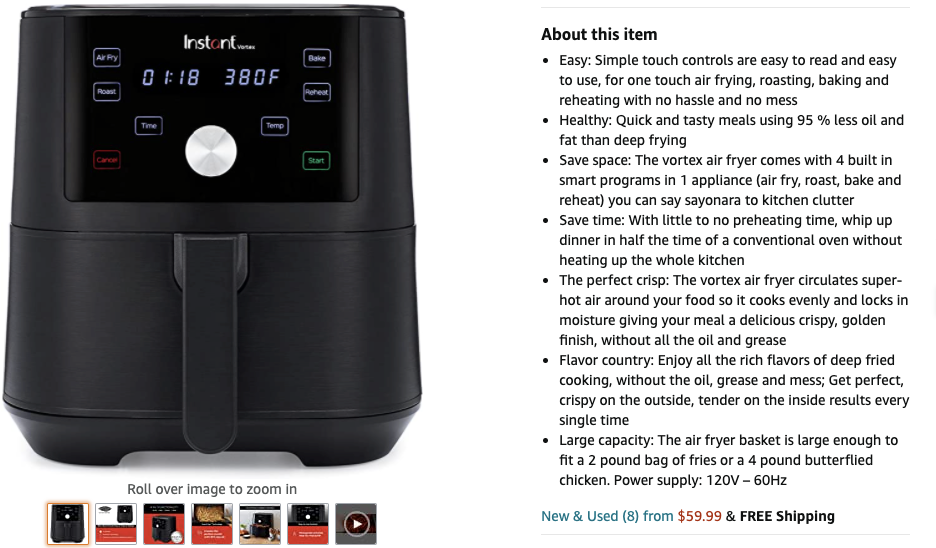 2. Utilize Facebook and Instagram shopping
Even though many product searches start at a basic search engine like Google or Bing, social media shopping is on the rise. Insider Intelligence found that 35.9% of U.S. internet users will make at least one social commerce purchase this year. 
If your small business doesn't leverage social media platforms, you're missing out on a new customer base.
With a bit of work, you can create a product catalog directly on Facebook Shops and Instagram Shops, making it possible for your people to buy your products without actually having to visit your online store.
Want to see it in action? Take a look at how Spearmint Baby does it. They've attached a shop directly to both their Facebook and Instagram profiles, complete with product pages.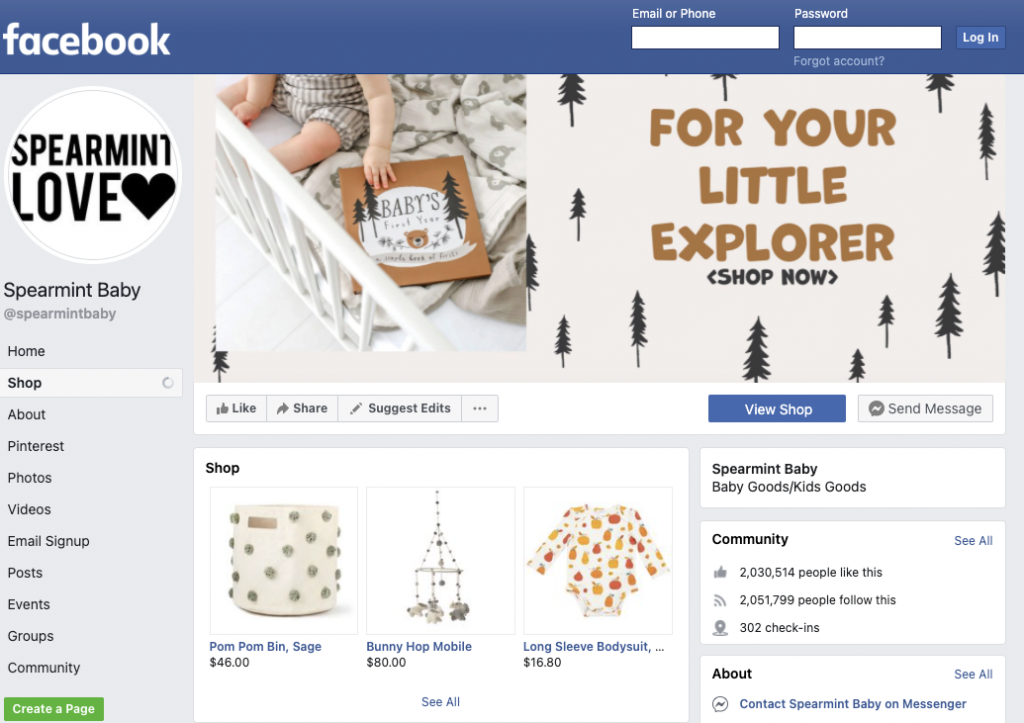 3. Content marketing
Content for your website—like your homepage, About Us page, product category pages, and product pages—is one thing. Content marketing is another. It involves developing unique and relevant content that specifically targets customers. Content marketing also covers promoting that content across the internet to reach the right audience for the marketing objective.
Content marketing can include multiple types of content, such as:
Blog posts
Videos
Newsletters
Infographics
Ebooks
Podcasts
Lead magnets (so you can capture lead information)
And so much more!
Brainstorm ideas with other team members. When planning your overall digital marketing budget, leave plenty of room for content creation! Here's a look at Nike's newsletter section filled with creative and relevant content for their audience: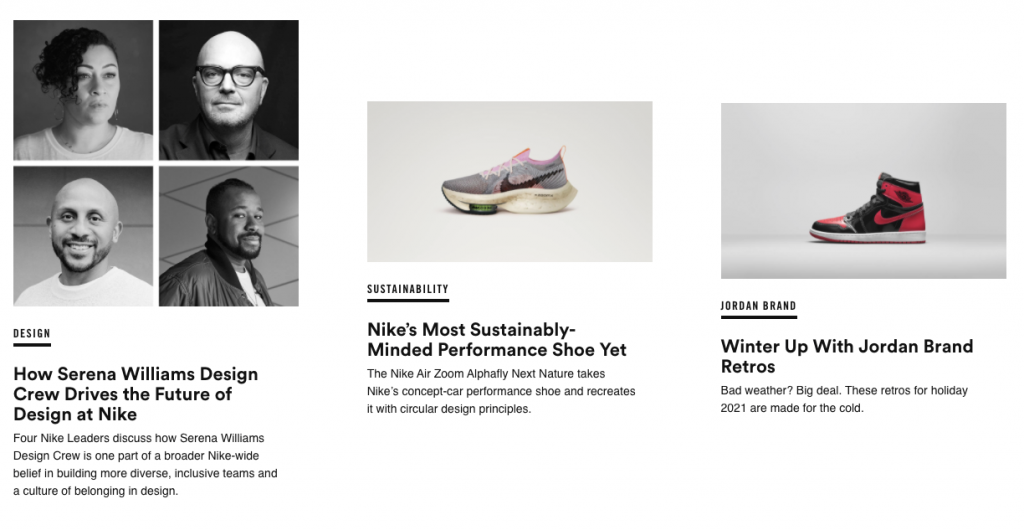 4. Leverage text and/or email marketing
Text and email marketing are far from dead. In fact, they're some of the most effective methods to directly engage with your customers in a digital space!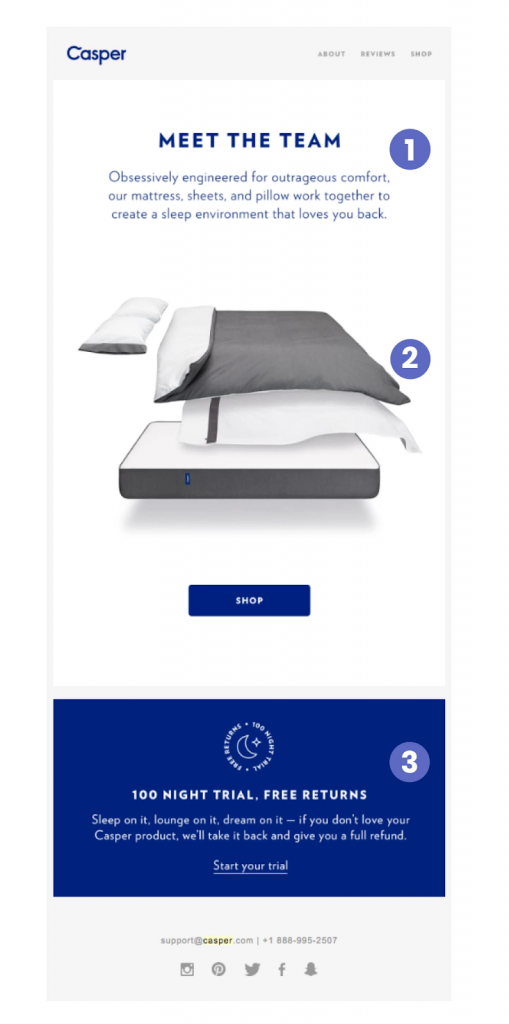 Want to try to bring a one-time shopper back? Offer customers a discount code when they sign up to your email list or complete their purchase. Send them a personalized offer based on what they last bought. Having a sale? Launching new products? Send a text or craft an email campaign to your email list to spread the word and generate more sales!
5. Social media marketing
If you need to grow your target audience and bring in new customers, social media marketing needs to be part of your strategy. This is different from just having a digital shop on platforms; you'll actually be feeding ads and marketing online.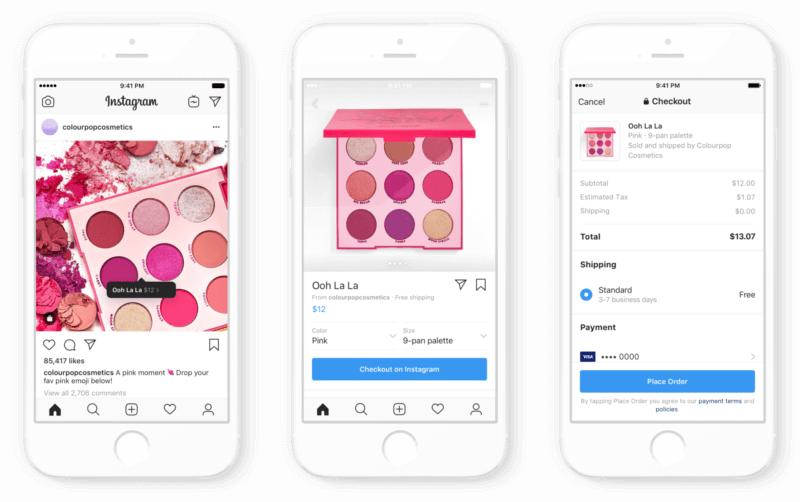 Pro-tip: Consider running a series of Instagram or Facebook Ads to grow your fan base. Use the retargeting feature to target people who've visited your website but didn't hit the purchase button. You can even target cart abandonment with a unique coupon code or start implementing influencer marketing to get your products/services in front of millions. 
6. Make the checkout process simple and easy for your customers
Your customers don't want to spend more time checking out than they did shopping. If you're dealing with a lot of abandoned carts, it could be a sign that you need to make improvements to your ecommerce site's checkout process.
For the best customer experience, limit your checkout process to one page whenever possible. Offer support through an on-page live chat feature and request as little information as possible. Provide a variety of payment methods, so your customers can choose the one that works best for them.
On average, 69.8% of customers will leave your site after they add an item to their cart—and complex checkout processes are one of the biggest reasons why.
7. Humanize and personalize all customer communications
Humanizing your ecommerce brand helps foster deeper connections with your audience. It helps build strong customer relationships with trust. Why?
Humans respond to humans.
If you're a business with an online shop or a brand marketer and you want to resonate with your customers, you have to keep your communications human.
Research shows 81% of customers have to trust a brand before they buy from them. Build trust with personalized communications.
You can do just that with live chat functionality through ChatSupport. We help you connect with your prospects and customers through genuine human connection.
3 Keys to a Winning Ecommerce Strategy
Now that you know what you can do, here are three keys to make sure you get it right!
Use a sense of urgency to encourage action: People innately have a fear of missing out. Use language like "Act now," "Limited stock," and "Deal ending soon" with a countdown to foster a sense of urgency.
Perfect your user experience and online retail operations: The easier it is for someone to use your ecommerce store, the better. Likewise, if it takes too long for orders to arrive, customer satisfaction suffers. Take action to streamline inventory management and order fulfillment so everything runs smoothly. This impacts customer reviews, which influence shoppers in the decision stage of the customer journey.
Nail Your Business's Ecommerce Strategy with ChatSupport
Now that you have the basics of what you need to build your ecommerce marketing strategy, you're ready to get started launching your next campaign.
Before you get too excited: You can have a stellar strategy, but without solid customer service, you won't have happy, repeat customers—the lifeblood of any ecommerce business.
That's where ChatSupport comes in.
You can start for free right now and take your ecommerce strategy to the next level! Start providing excellent customer service and develop a successful ecommerce strategy with ChatSupport. 
Like this article? Spread the word.