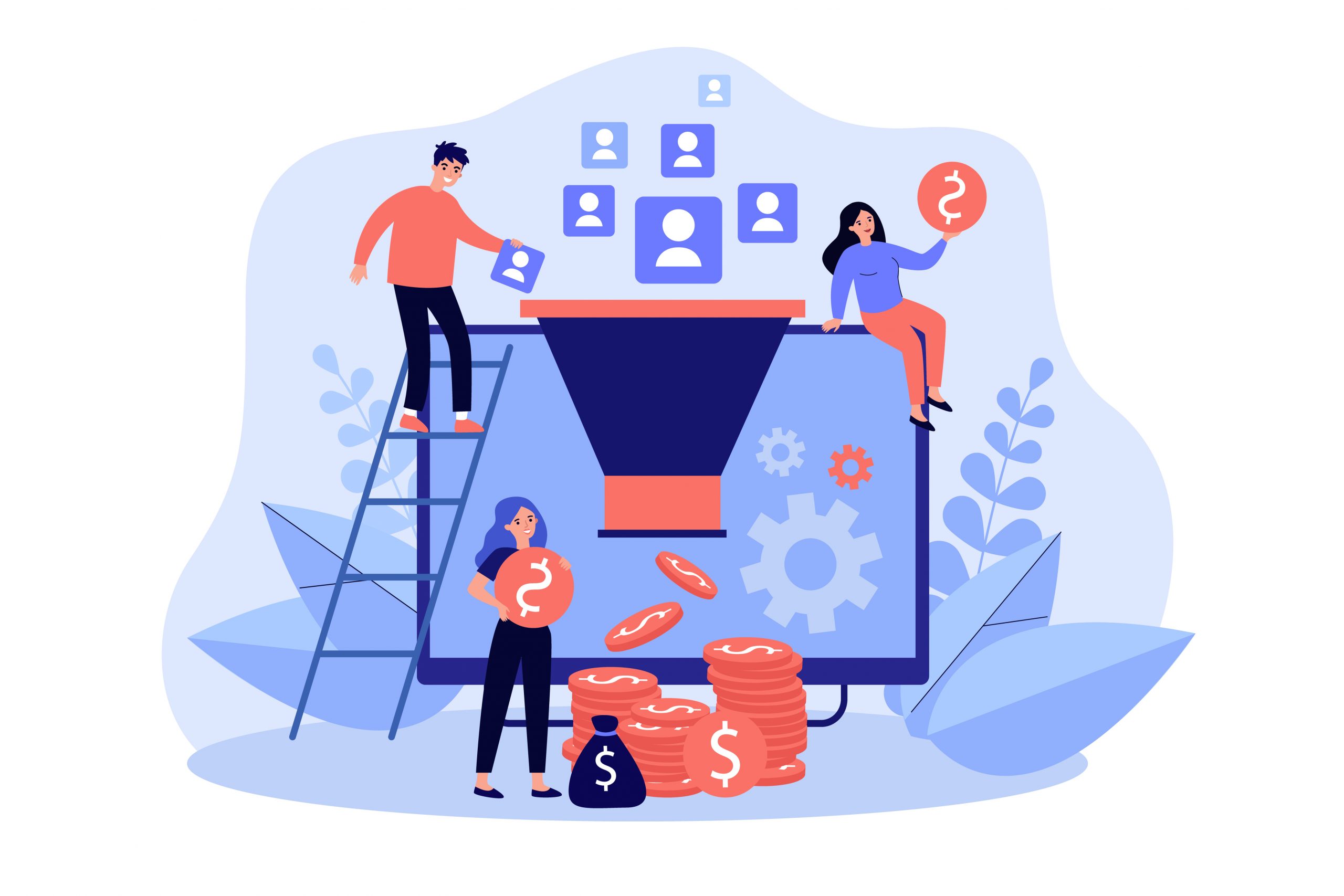 What Exactly is Lead Generation?
Lead generation is the process of capturing interested prospective customers and introducing them into your sales funnel. Depending on your product or business, lead generation can be a multi-step approach that includes many different tactics.
Did you know that among business-to-business (B2B) marketers, 61% consider finding leads or potential customers to be their biggest challenge? 
Leads are out there, but lead generation implies that business owners must actively attract them to their business. While many businesses might pay a sales lead generation company to do the work for them, most businesses need to find simple, effective, and inexpensive ways to get qualified leads online themselves.
Whether you're a large corporation, a tech startup, or a small business, lead generation is a critical part of any industry's marketing strategy. In this article, we'll go over seven easy and effective ways to generate potential leads to keep your business thriving!
7 Easy Ways to Get Leads Online
Ready to get started? Consider the following methods for online lead generation to reach more potential customers:

Get out there with content marketing


Rise through the rankings with website optimization & SEO


Use the power of digital advertising & social media


Create stellar landing pages


Participate & engage in online review platforms


Take advantage of email marketing


Offer live chat support
1. Get out there with content marketing
Content marketing is all about getting the word out in any shape or form. By creating content, your goal is to establish a strategic presence across multiple platforms and through various mediums such as infographics, whitepapers, webinars, podcasts, YouTube videos, and more. One great example of content marketing is Coca-Cola's "Share a Coke" campaign.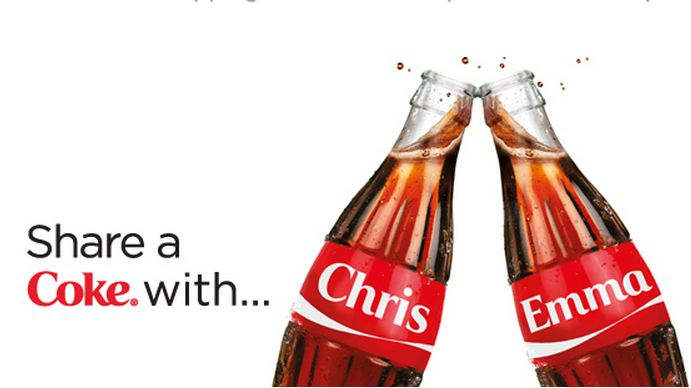 This campaign is Coca-Cola's largest brand campaign ever; having created over 800 million bottle labels. This is just one prime example of the power behind content marketing. Content marketing enables you to expand your online and offline footprint, get in front of your audience, and establish your brand as an authoritative, knowledgeable, informative source in your niche.
2. Rise through the rankings with website optimization & SEO
Web optimization is a technical marketing strategy that allows you to harness the power of your website and any web-based content. By creating and regularly updating your website meeting Google's standards and guidance, you're on your way to creating a site that gets listed in the SERPs.
Now, enter: SEO.
SEO (search engine optimization) is the vehicle through which your site and content can reach the top of the SERPs and have staying power. By identifying high-volume, low-competition keywords, you can create unique and relevant content that your ideal audience is searching for. When your web content is optimized for these search engines and search queries (and with some dedication to SEO as it takes a bit longer to see results), you'll start ranking a bit higher on search engines and getting the attention of potential leads. 
3. Use the power of digital advertising & social media
As a Facebook, LinkedIn, Instagram, and YouTube user, you've likely encountered paid advertising. Any time you've scrolled past an ad on Facebook or had to watch a 15-second clip in the middle of a YouTube video, you've witnessed a company's digital and social media marketing strategies. These companies have a good reason to interrupt your scrolling and video.
There are over 3.6 billion social media users out there—all of these users present a unique opportunity to become a lead.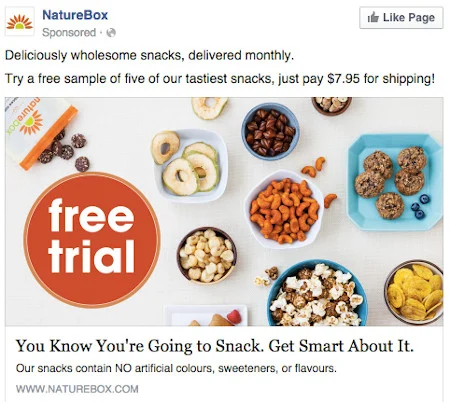 Most digital advertising strategies include display advertising. In short, you have an advertising budget and you pay to play. Pay-per-click (PPC) ads typically appear as search ads or display ads, designed to drive traffic and sales leads back to your website.
Pro-tip: Take your most loyal customers and turn them into a marketing influencer! You can run influencer outreach campaigns to connect with those who've already established trust with your ideal customer on social media platforms. 
4. Create stellar landing pages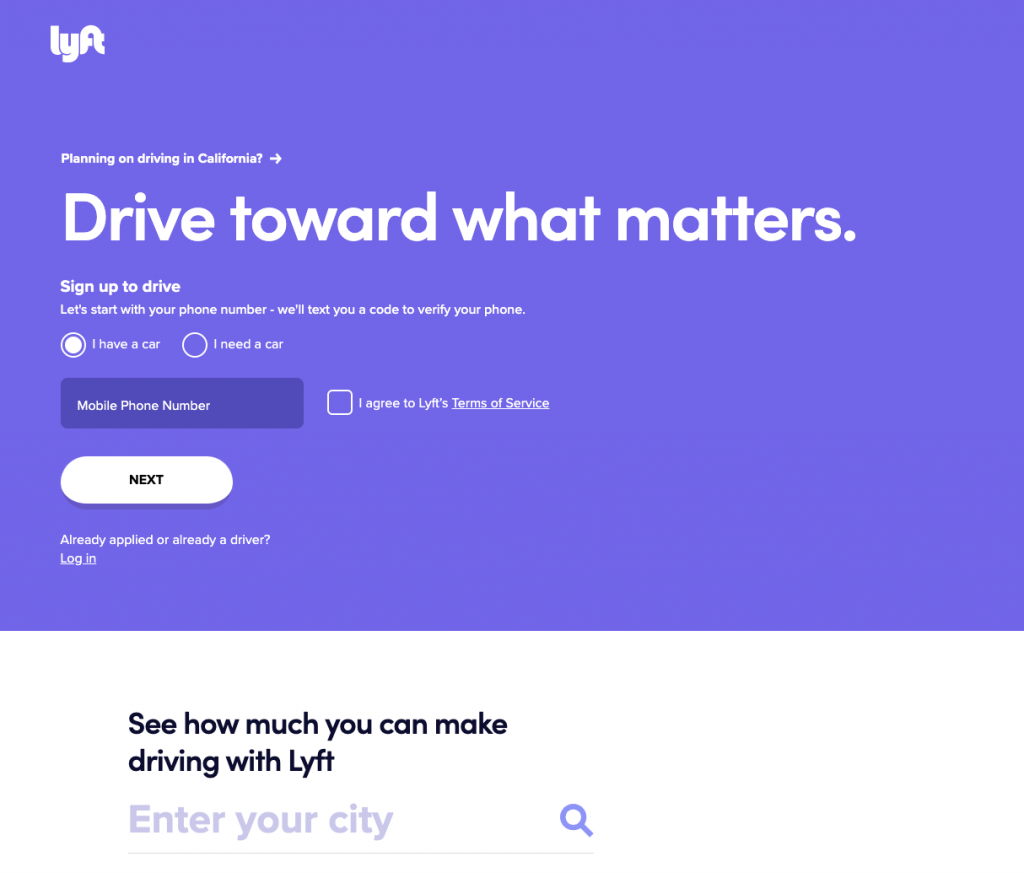 To gain more leads, it's time to join the 68% of businesses that utilize landing pages! Landing pages welcome your inbound customers and effectively, give them a place to "land." Once they arrive, they can be led further down your sales funnel through calls to action (CTAs).
Further, landing pages also measure the effectiveness of those aforementioned digital marketing campaigns. Let's say someone saw your Facebook ad and that ad included a link to a landing page. If a lead clicks on that link and arrives on your landing page, you can accredit that lead to the original source, which is the Facebook ad. Why does this matter? This insight is critical in terms of identifying and fine-tuning your digital marketing campaigns even further.
Pro-tip: It's always a good idea to run a/b tests on your landing pages to see which version has the higher conversion rate. You can test things like the placement of your offer, buttons, and contact information to see what your target audience responds to better.
5. Participate & engage in online review platforms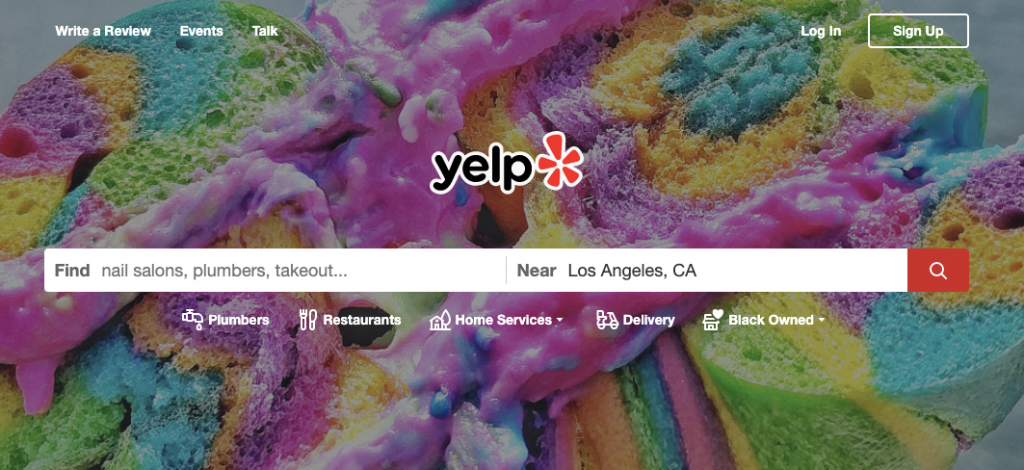 Online review platforms aren't just a place where dissatisfied customers can go to complain. In fact, they're actually where 93% of customers will go before deciding to do business with you.
These sites, if used correctly, can offer your business a competitive edge and bring in more qualified leads. How so? Here are three very simple, but very effective ways:
Online review platforms actually support your SEO efforts!
Claiming your profile on these online review platforms gets your company name in front of millions of consumers who are searching for businesses and brands.
Online review platforms are the digital equivalent of a very strong referral.
Pro-tip: Don't forget Q&A discussion platforms like Reddit and Quora. Instead of creating long-form content, you can also engage with your customers in a relaxed forum.
6. Take advantage of email marketing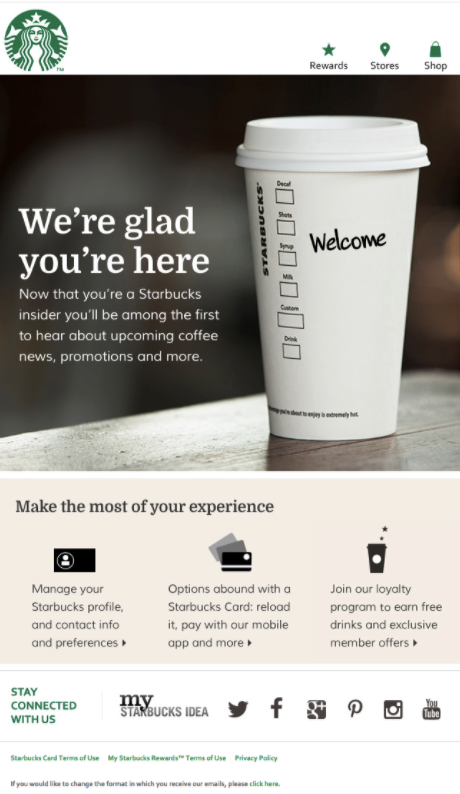 Email marketing is alive and well. An email list is an excellent way to continually reach your prospects and customers on a more personal level. Through engaging email marketing, you can send intriguing offers to leads through coupon codes, exclusive discounts, and more. 
However, email marketing isn't just about sending freebies. You share case studies, testimonials, special event notifications, and anything else your email list might be interested in! Here are some email marketing best practices to follow when building a campaign:
Segment your email list to deliver the most tailored messages.
Make your CTAs clear and easy to follow.
Provide your contact information, phone number, and social media handles.
Use engaging graphics and images.
7. Offer live chat support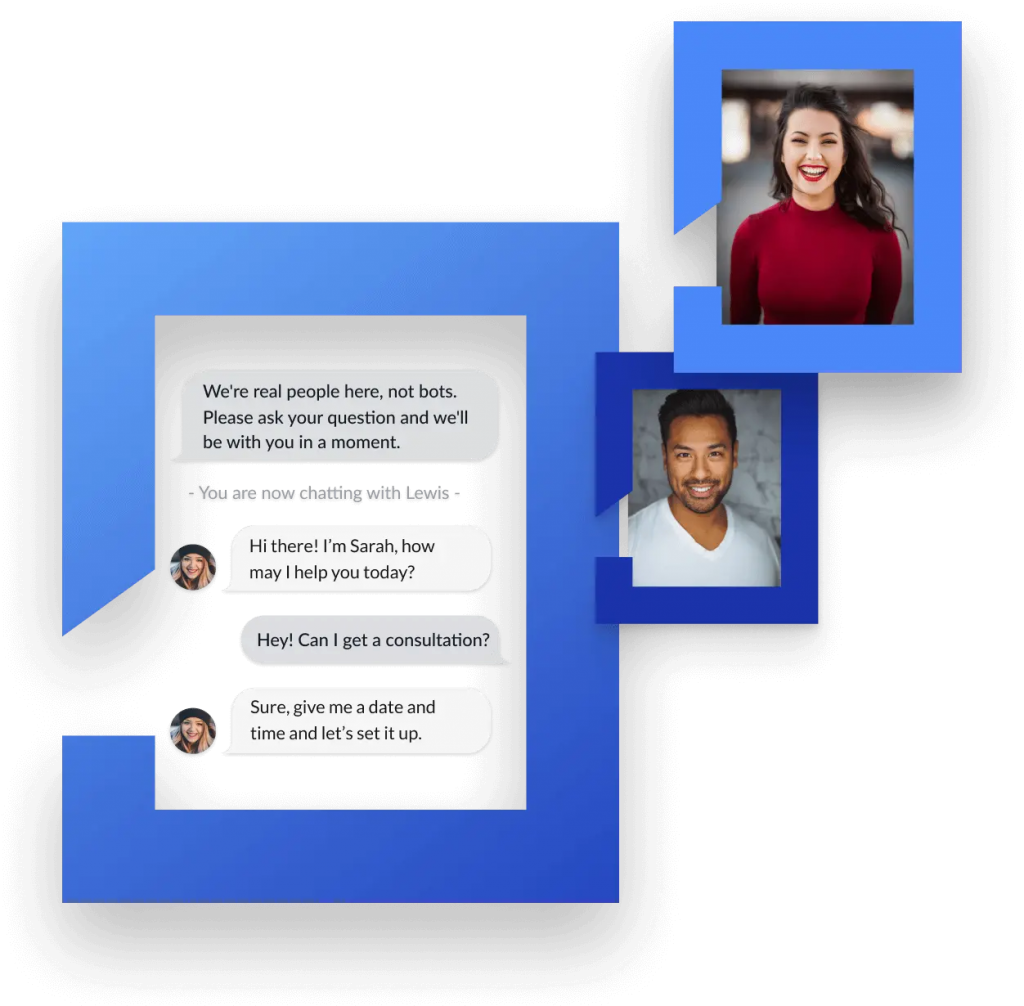 Live chat support is one of the most effective means of customer engagement, email capture, communication, and satisfaction. It's one of the easiest and most direct ways to give leads the answers they need. And when you resolve a lead's issue, you remove a barrier to conversion. With live chat, you can greet all different types of leads, provide information on pricing, and resolve any existing customers' issues. It's a one-size-fits-many solution for the entire customer journey.
As an added bonus, you can even use customers' questions to generate future content that will attract even more leads!
Get More Leads Online with ChatSupport
With ChatSupport, you can support prospects and customers, garner email addresses, field immediate concerns, and create a qualified list of new leads for follow-up.
Live chat is no longer a nice-to-have feature; it's a crucial part of any lead generation strategy.
With ChatSupport, you can customize your chat interface to meet the aesthetic needs of your site and answer customers in the most effective way possible. Additionally, ChatSupport has a full suite of integrations. The best part is that it's free to get started!
If you're ready to gain more leads online and satisfy every website visitor, get in touch with us today!
Like this article? Spread the word.