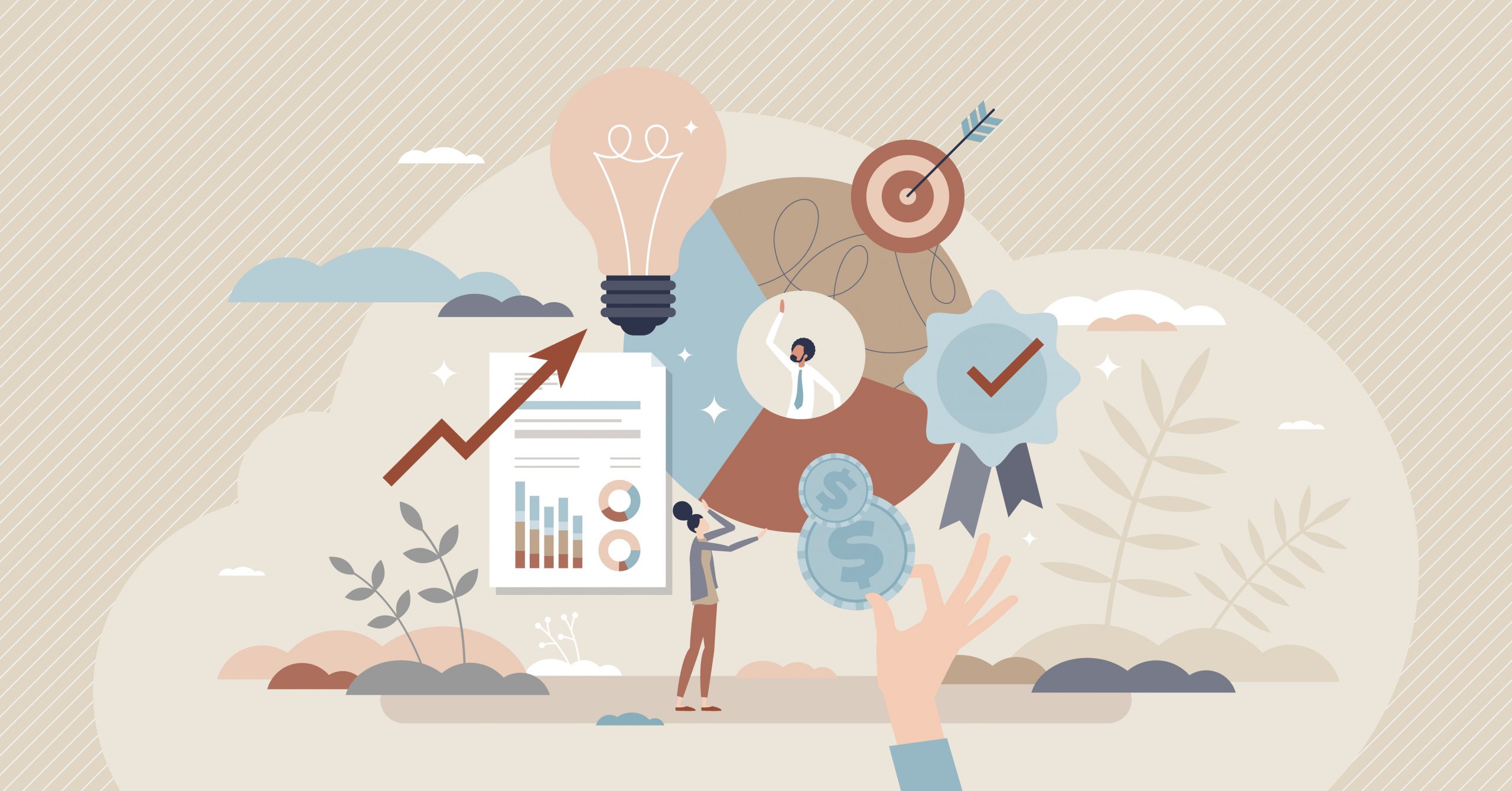 Customer value definition
Customer value is not so much a metric as it a way to describe as an emotional bond established between a customer and a business after a sale is made. In other words, customer value is mostly the customer's perception of the overall worth of the products and services they purchase from you.
Value can mean several things to a customer. It can be:
The actual cash value they're willing to pay for your product or service, or how much a customer spends
The relationship with your business
The benefit they gain from your product or service
Why should businesses focus on increasing customer value?
Regardless of your industry, it's imperative to fully understand your customers' perspective and what they seem to value about your business. This is what can ultimately keep your customers from flocking to a competitor. Understanding and delivering customer value boosts your customers' overall satisfaction and sets the standard for your business's customer experience. It also helps attract potential customers while retaining the existing ones. Not only does it increase buyers' trust and confidence in your offerings, but they are more likely to purchase from you.
Here are just a few more key reasons why your business should be focusing on increasing its customer value:
Build customer loyalty
Be it a small organization or a multinational company, customer loyalty is an important aspect for any business. It can be explained as the customer's willingness to buy from a specific brand or interact with it on an ongoing basis.
But customer loyalty doesn't just happen overnight. But it can be lost in an instant.
In fact, around 80% of consumers would switch to a competitor after just one bad experience. So, businesses must listen to their customers via every online and offline channel to build loyalty.
When it comes to creating customer loyalty and value, omnichannel accessibility is something that you shouldn't neglect. This means being available via email, social media platforms, traditional phone, live chat services, and more. Businesses must spend time to rethink their marketing strategy to get everyone's attention and to deliver what exactly what they want.

Ability to increase sales
Although businesses often focus on acquiring new customers, focusing on existing customers' needs is just as important. More sales from existing customers mean increased customer value and better retention overall!
Emphasize tactics like upselling and cross-selling to gain your customer's attention and show them that you are paying attention to their history, preferences, and needs.
Pro-tip: Cross-selling is the marketing strategy that suggests supplemental products and services based on the customer's browsing and purchase history. Upselling is the process to improve the value of the in-process sales interaction; it may be an extension or enhancement to the product they are looking to purchase.

Helps create a better customer experience and increase customer lifetime value
Today's customers don't just want to purchase products from you only to never interact again. When customers can feel that their needs and opinions are being listened to and prioritized and that they're getting a product worth their money, they'll feel overall much happier with your business and feel more inclined to be repeat customers. This enhanced customer experience is what ultimately keeps them coming back for more and improves their overall lifetime value!
5 proven ways to increase customer value
Producing a great product isn't enough. Customers expect to gain some additional value that contributes to the overall quality of their lives. They seek and deserve an all-encompassing experience that not only aligns with their needs but their lifestyles, too!
Here's how you can do just that:

1. Regularly seek customer feedback and act upon it
Ask your customers to provide the most critical feedback they can provide based on their experience with your product. Then, act upon it. Don't collect feedback forms only to let them collect dust.
When you garner feedback from your customers and then make positive changes accordingly, it shows customers that you genuinely care about how they're interacting with your business. Critical feedback and surveys will also help you to work on the areas that need improvement and improve your customer retention. It's a win-win for all parties!
Other major reasons to collect customer feedback are better engagement, understanding your customers, and making product enhancements. It can help you get valuable insight that helps influence innovation that can result in improving your business.

2. Refine the onboarding process for new customers
Onboarding doesn't have to be complicated; you can keep it simple by implementing website integrations that ease the process, or you might even offer live chat as a way to greet and route all your new visitors.
In the end, a refined onboarding process reassures these new customers that they've just found a business that actively seeks ways to support them!
You want to make them feel welcome, at ease and informed on how they can make the right purchase decisions. Here are some quick tips you can do to ensure your onboarding process is as accommodating as possible:
Greet new customers through live chat.
Don't be too pushy on making a sale. Genuinely help them through the sales funnel and understand if your product is not right for them.
Be transparent about your pricing and deals. Don't just lead them to the most expensive item, but to the product that will bring them (you guessed it) the best overall value.
Keep any subscription forms and contact forms simple, so that the customers do not have to spend their valuable time filling them out.
3. Prioritize product quality over price
As brands are focusing more on unveiling the mysteries around customers' buying behavior, there's an endless debate over quality versus price.
It's simple. The satisfied customer will come back to buy more from your brand. And the one way they'll be truly satisfied is by getting a high-quality product.
Quality is among the most important aspects that customers seek. Quality is considered the key differentiator. Quality is what adds to the value proposition. And it's quality that increases customer lifetime value in an increasingly competitive market.
In today's dynamic market, a customer will buy a quality product even if the value of your product is twice as high as a similar product. So in the debate of quality versus price, prioritize the quality of your product first.
The rest will follow.

4. Implement a loyalty program and other customer benefits
What better way to show your long-time customers you value them than a program that quite literally rewards them?
A loyalty program undoubtedly increases the brand's sales and revenue. But more than that, a customer loyalty program shows your customers your vested interest in their long-term happiness.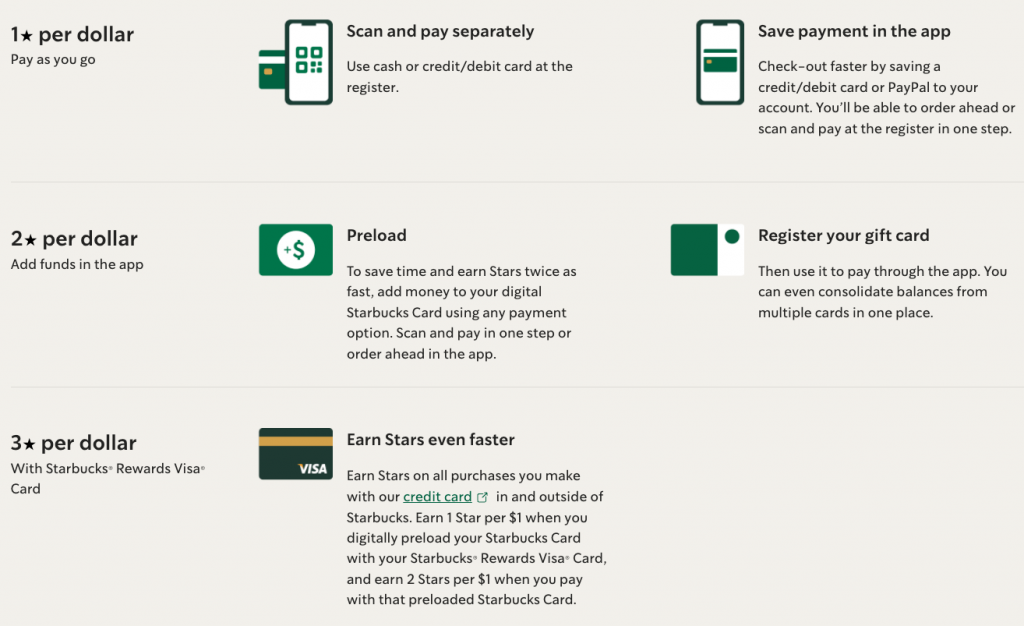 Check out Starbucks' reward program here.
Before you start throwing rewards at your customers, it's essential that you spend time in understanding your demographics and building a loyalty program that's aligned with what they want. What good is a reward if your target audience doesn't care for it?
A well-designed customer loyalty program puts the customers first. It knows exactly what they want, what sparks their interest, and what gets them excited.
When a loyalty program is perfectly executed, it not only shows those loyal customers you care, but it encourages new customers to become long-time customers, too!
5. Personalize the experience
How do you feel valued?
When a business waves you along the line, doesn't look you in the eye, or bothers to ask how your day is?
Or when a business calls you by name, greets your warmly, and remembers your order?
If you've chosen the latter, it's because this business has taken the time to truly personalize your experience.
You can do this by segmenting your customer base, creating detailed personas (profiles) based on customer data, and making it a mission to personally cater to each customer. This is one of the most effective ways to truly know how much you value your customers and every interaction they have with you.
Master the customer experience and increase your customer value with ChatSupport
One last way of increasing your customer value? Sincerely engaging with them!
Nurturing your customer relationships starts with a conversation. With ChatSupport's free live chat feature, you can connect with customers in real-time at various stages of the customer journey. With live chat, you can help customers onboard, inform your customer segments, and even improve customer acquisition.
Stay connected to your customers 24/7 to answer any product-related questions, provide pricing information, or simply get to know them better!

Like this article? Spread the word.