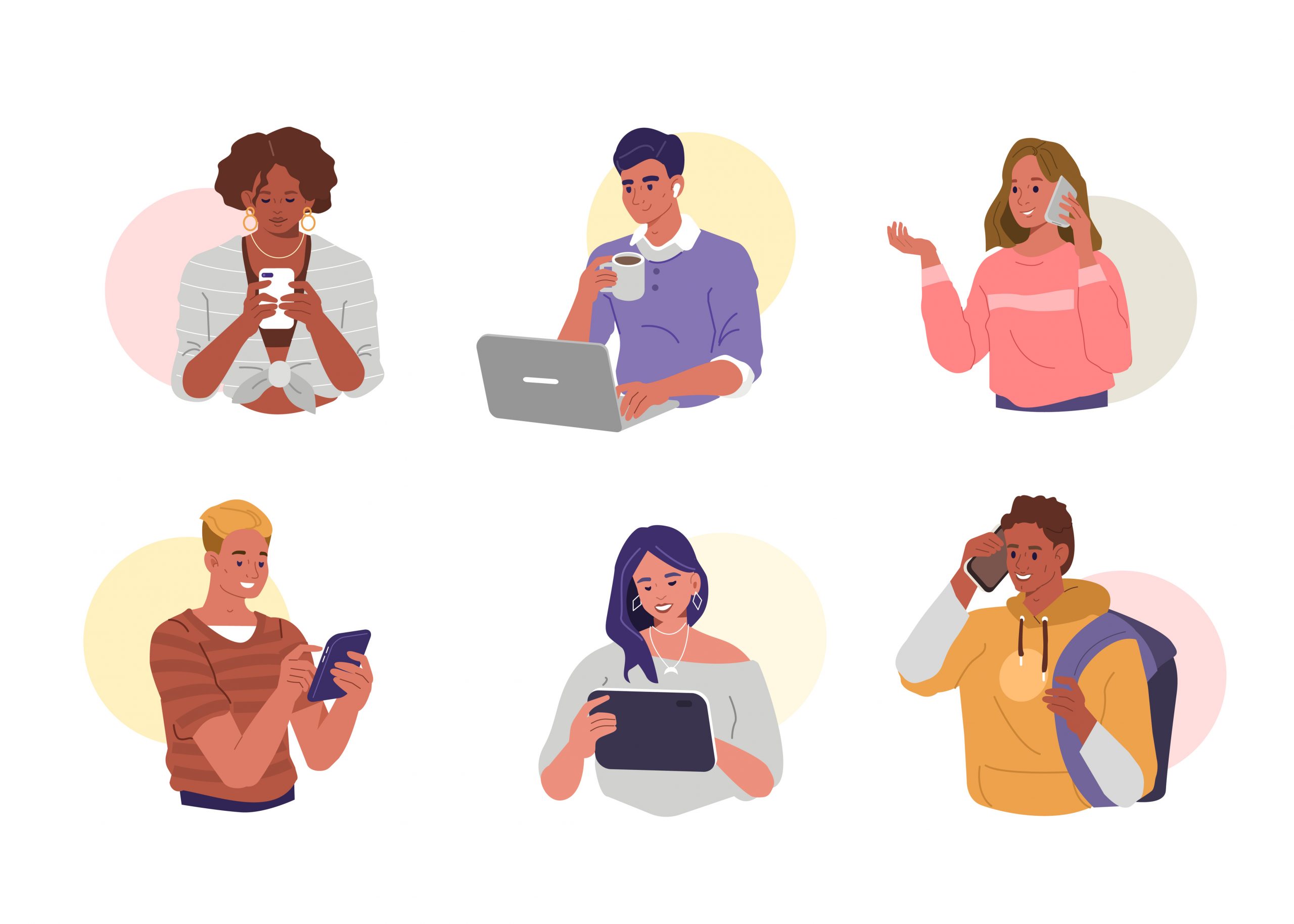 How should your business handle different types of customers?
If you find that you're getting more traffic than sales on your ecommerce website and you're unsure of how to convert that traffic into revenue, it's time to start considering the types of customers you have and adding customer segmentation to your marketing efforts.
Regardless of your industry, you'll come across different types of customers you need to account for throughout the customer journey. In this article, we'll take a look at seven of the most common types of customers you'll experience throughout the course of business. We'll show you what they want and need from your website, and provide some methods that can help boost conversions!
7 types of customers, what they want, and how to convert them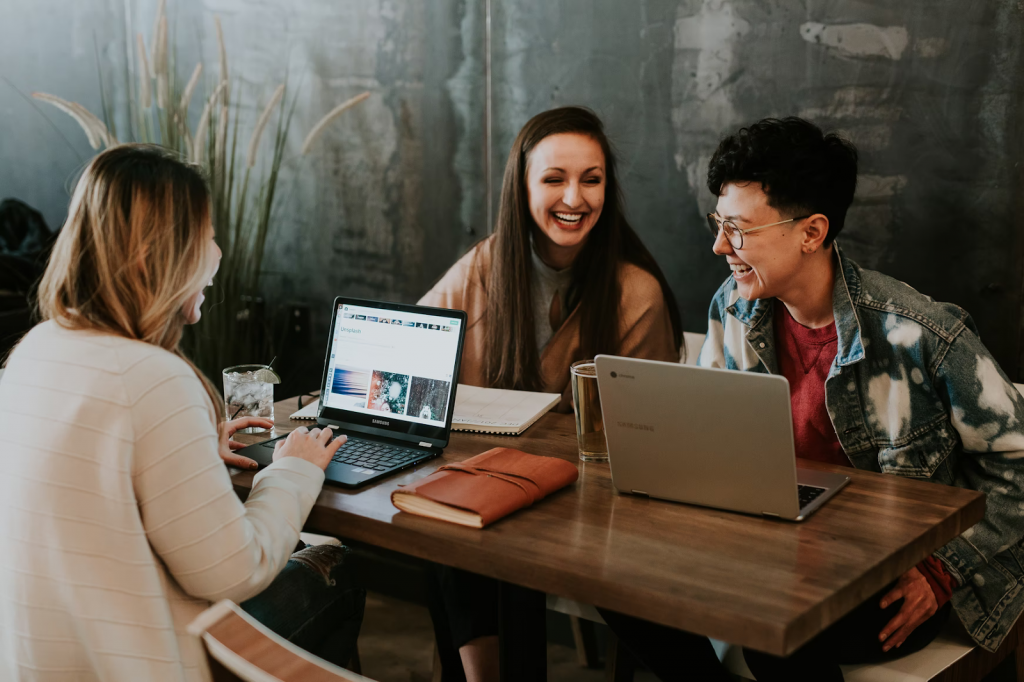 Did you know that statistically, half of your customers go to your competitors because they seemed more relevant and were better able to satisfy customer needs? To better understand your current customer base, meet their needs, and bring in more prospects, consider the following types of customers and what you can do to improve their experience with you, no matter where they are in the sales funnel.
5. Lookers
1. New Customers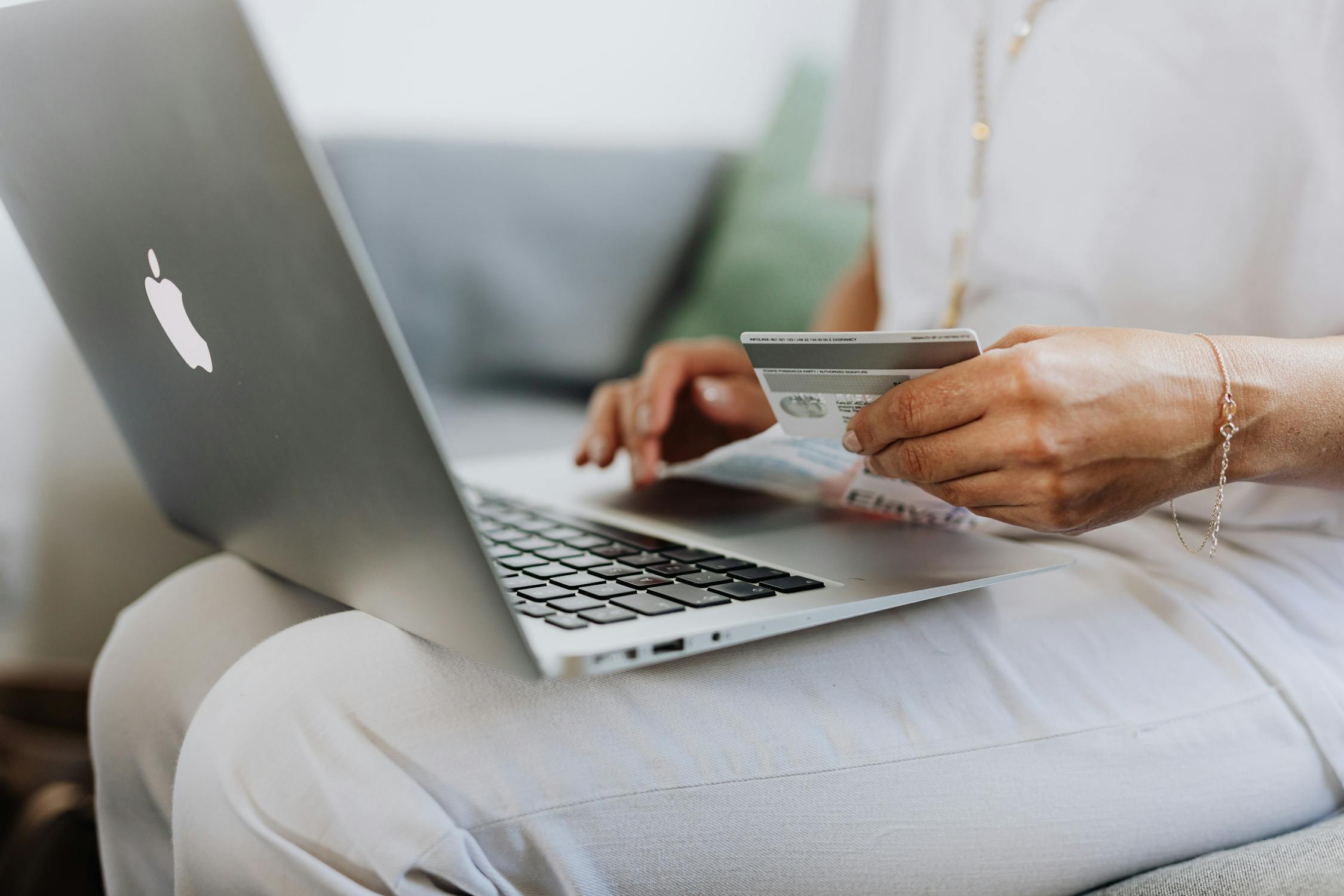 New customers are those who shop with you for the first time. They are likely still trying to understand your product and need a little bit of guidance. This is where your brand can make a strong first impression and (hopefully) turn them into returning customers.
The key with new customers is a smooth onboarding process that guides them through each step. Here are just a few things you can do to show your new customers what your business is all about:

Go the extra mile by providing live chat, co-browsing, and video chat options. With these options, your customers understand that you really value them.
Provide self-service options for your more independent customers; have a FAQ page ready, and consider developing a knowledge base as well.
Give them a discount on their very first purchase! This will help new customers cross the finish line and feel incentivized to make a purchase. They'll also feel more welcome and that their business is important to you.
All of the above are crucial to converting those new customers to loyal ones.
2. Loyal customers
Loyal customers are the absolute best customers your business has! These are the repeat customers that keep coming back to you again and again for different products and services. You know their name, their preferences, and have built a rapport with them over time. You can then use the information they provide to try to replicate the same experience for all your other customers to boost customer retention.
Loyal customers are the most likely to be impressed with your brand and any of its new services and products. Aside from keeping them with your business for a longer period of time, it's key to understand what made them loyal in the first place so that you can repeat it with other types of customers.
You can continue satisfying your loyal customers loyal by:
Including them in your case studies.
Reaching out to ask for a testimonial.
Sending exclusive discounts and offers for their longevity.
Entering them into a loyalty program.
Having interest in them and their success story.
3. Impulse Customers
Impulse customers are those who haven't planned to purchase your product but end up buying something on a whim. This type of consumer makes their purchasing decisions on the fly and is often not looking for a specific product at the time they decide to purchase. They might have simply been convinced by a special promo or a limited sale.
To capitalize on potential impulse customers, make sure they have a seamless experience from start to finish. Review your entire buyer's journey and remove as many obstacles, such as popups, as possible. Use time-sensitive offers as this increases the potential for impulse buyers to convert!
Seal the deal with crisp and compelling website copy as this will tilt the impulse buying decision in your favor.
4. Discount Customers
The discount customer is interested in your product simply because you're offering it at a lower price. These are customers whose decision-making is solely based on a sale; in other words, they're less willing to pay full price and specifically wait for a product to go on sale. Because of this, they can be somewhat complicated to handle.
The good news is, you can keep bargain hunters loyal to your brand by ensuring they understand the value you're giving them, even with the discount.
It's crucial to make these customers feel like they got a good deal so that they will place more value on your product and be willing to make a purchase again in the future.
Because discount customers are looking for the best possible deals, they want to clearly understand your offer and terms. Using things like live chat makes it easier to get in touch with them to build relationships, thus fostering customer loyalty. To show them the true value of their decision, you might also follow up with the customer over live chat and see if there's anything else you can do to their satisfaction even higher.
5. Lookers
Lookers are the customers that are simply perusing through your services to learn more about your company and what you offer. They have a specific need they're trying to fill, but aren't sure if you're the business they're going to patronize. These potential customers are also likely looking at your competitors to decide who they want to ultimately checkout with. They've indicated they're interested, but haven't made a decision yet.
When dealing with lookers, you must catch their attention. You can do this by:
Focusing on your website design and copy. Structure the design and copy so that visitors are drawn to the right places on the page.
Make a list of potential objections and obstacles that your visitors face and address them accordingly. Make sure the website is easy to navigate and provides a solid customer experience.
Your marketing strategy should include multiple personas to target your content around. Nearly everyone who visits your website is likely to have been a looker at some point or another.
6. Angry Customers
Angry customers are the ones that you need to be the most careful with. These are the ones that have purchased from you before but are unsatisfied with something. It may be your brand, your services, or something about the product itself.
You can find your angry and unhappy customers with different data sources including customer service complaints, negative social media mentions, negative reviews, service cancellations, plan downgrades, etc.
If you don't deal with angry customers at the right time, you may find yourself dealing with higher churn rates and even bad publicity.
You can manage angry customers effectively by:
Monitoring your customer service channels and social media for negative comments or complaints.
Actively following up with customers to get feedback and resolve their issues.
Offering extra customer support, such as routing their issues to another department or replacing an item free of charge.
Issuing refunds on a product they're unsatisfied with.
Issuing a discount or special offer on the next item they purchase from you.
Discovering potential issues before they grow into bigger problems.
Once you know who the customers are, talk to them to understand more about what their issues and complaints are. Then, make an effort to fix them as quickly as possible. When done correctly, you can convert even the angriest customers into loyal ones.
7. Referral Customers
A referral customer is someone who has been referred to your brand by a loyal customer. They aren't likely to know much about your services, but they're interested because a friend or family member has expressed so.
Because your loyal customers have convinced these customers to choose your product or service, they likely have high hopes and some built-in trust. However, it may also mean that they are clueless about which way to go.
This is another scenario where you need a solid onboarding plan. It's crucial to guide them throughout so that they have a smooth experience.
If a customer is referred to you, first and foremost, ensure you reward the original customer who made the referral. Then, you can focus on the referral customer through something like live chat! You might ask them what they're looking for, what their shopping preferences are, and make specific recommendations based on the information they provide. Finally, you might offer an exclusive, one-time discount for this new referred customer!
Convert all types of customers with ChatSupport's Live Chat feature
While you'll have many different types of customer, there's one thing they all have in common—they want good customer service.
ChatSupport's live chat features ensure that no matter which type of customer you're dealing with, you'll be able to address their needs and offer the best help. With ChatSupport, you can:
Reach out to new website visitors and offer support if they have any questions.
Point users in the direction of useful resources to help them solve issues on their own.
Offer special promotions and upsells to catch the impulse buyers.
Ask for feedback to gauge customer satisfaction.
So much more!
Sign up for ChatSupport for free today and improve the customer experience for all your website visitors!
Like this article? Spread the word.