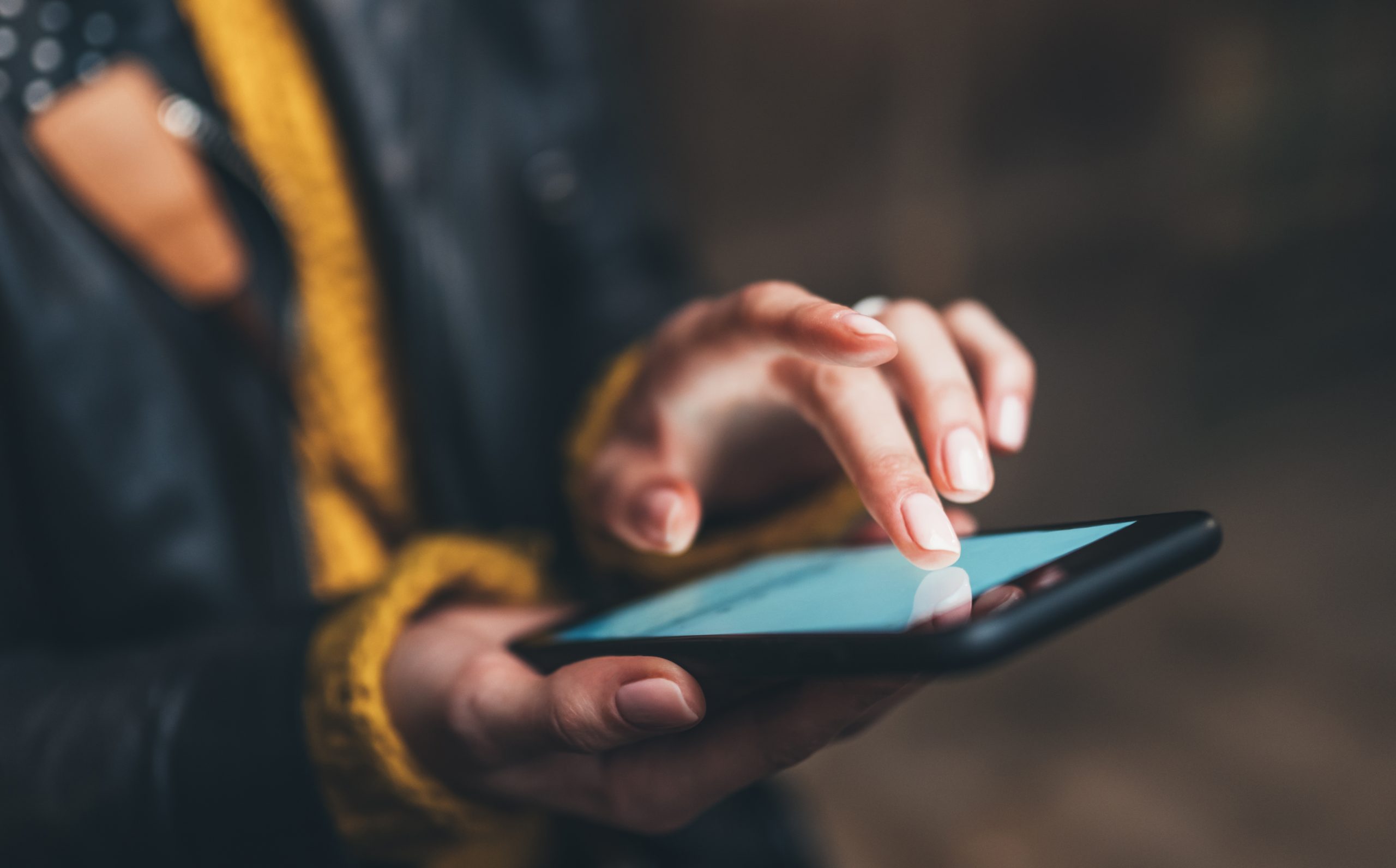 What is a website widget?
A website widget, sometimes called a "web widget" or simply "widget," is a software app that can be embedded into your website for added functionality. Website widgets often include shortcuts to your business's social media platforms, a contact form, an integrated Google map of your location, a live chat window, and so much more. 
Overall, they're meant to help provide a better customer experience by giving users access to information or by making a process easier. Website widgets use real-time website data and can be personalized for your industry, website, and users.
Odds are, you're already familiar with the widgets on your smartphone's home screen. If you've got an area that shows you the local weather, an upcoming event on your calendar, or how much battery you have left, you're already using widgets!
In this article, we'll explore the benefits of adding web widgets to your site and the most common types you can include for a better user experience.
Benefits of having a web widget
Widgets are incredibly useful; they're attention-grabbing but are unobtrusive enough so that they don't disrupt the overall experience. They help customers with some of their basic needs, but more than that, they're versatile and easily managed. Let's take a look at some more of the main benefits below: 
Customizable to fit your business's unique needs: Most widgets allow for customization so you can make them match the look and feel of your existing website by adjusting colors, fonts, and more. Many widgets also come with options to control behavior and display, so you can update them without overhauling your entire web design.
Works on most devices and platforms: Web widgets are designed to work across most devices and platforms. Whether your customers use their computer, smartphone, or tablet on either Android, iOS, or Windows, you can expect widgets to perform consistently across the board!
Helps with conversion rates: Many widgets are interactive, which helps keep visitors on your site for longer and guides them along the sales funnel. When widgets provide the information your users need, they can boost your conversion rates! For example, you can add a live chat widget to answer questions on your products and help land the sale. 
Easy to install and maintain: You won't have to hire web developers to install and maintain the widgets for you. Oftentimes, widgets are developed with low code; other times, it's as simple as copying and pasting HTML code/widget code, or adding a shortcode wherever you want the widget to display. 
Added convenience and improved user experience for your customers: Widgets are a quick and easy way for your customers to navigate your site and find the answers they need. Research also shows consumers are willing to pay 16% more if the customer experience is great. This is a number you can get in on with the help of web widgets!
Examples of website widgets
There are many different kinds of widgets to choose from, such as calendar widgets, social media widgets, and customer support widgets. You can choose the ones that make the most sense for your business and leave the rest (too many widgets might overwhelm your website visitors!). To help you determine the best widgets for your website, let's look at some of the most popular options below. 
Sales promos widgets
If you're running an ecommerce website, then a sales promo widget is a great idea. You can highlight products on sale, promo codes, or any other special deals you're running.
Kohl's does a great job of this with the promos tab visible on their homepage. It grabs visitors' attention, includes a button to minimize it to keep it from disrupting the shopping experience, and includes a link to see all other promos (for those who want more information). They also do a great job of highlighting the time limit on some of their deals, which we'll cover in a minute.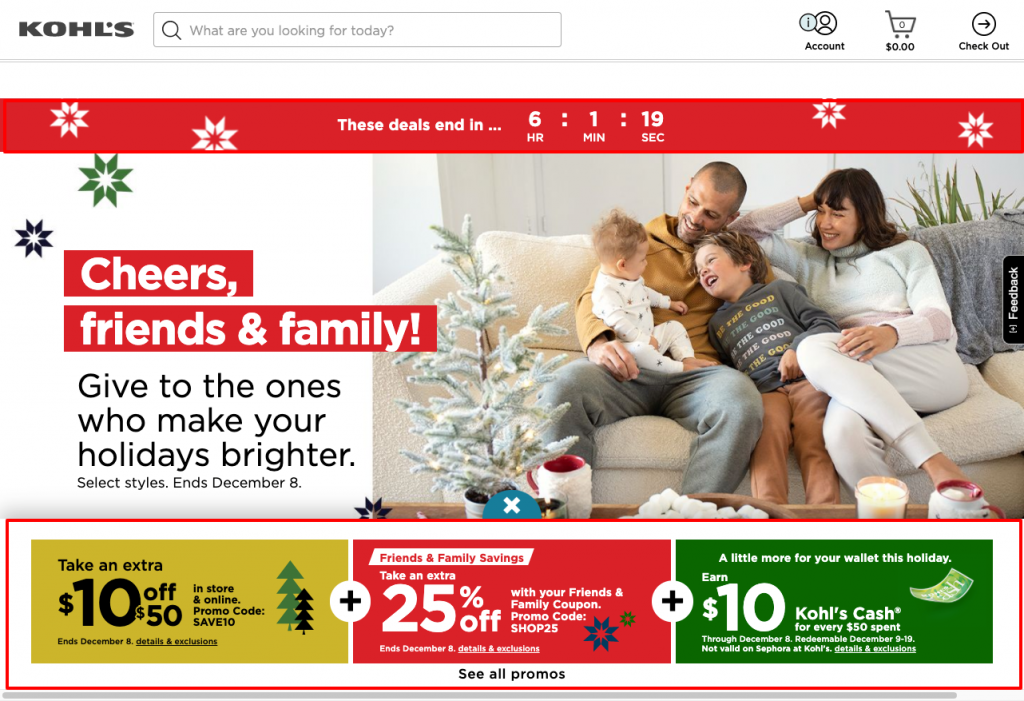 Social media widgets
Social media widgets allow you to share your company's most recent social media posts on your website. This might look like a grid or slideshow of your business's recent social media posts and pictures; it's a great way to provide some imagery and a voice to your brand!
Another version of a social media widget is a display of the respective icons for your social media platforms. When your customers click on them, they'll be redirected to that platform and see what else your business is up to!
If you're trying to grow your social following, adding a widget will help. Website visitors who aren't already following you can get an idea of the kind of content they can expect from your brand, and follow you right from your website!
Countdown widgets
Countdown widgets are exactly what they sound like; they're a countdown clock that displays in real-time based on data your customers provide (their location being the most applicable here). You can use these to count down to the end of a sale, as Kohl's has done in the earlier example, or to announce the launch of a new product or service.
Countdown widgets are also a great way to create a sense of urgency. Customers are much more likely to act upon a limited-time offer or return to your website out of fear of missing out. In fact, one test revealed that a countdown timer created an 8.6% lift in conversions!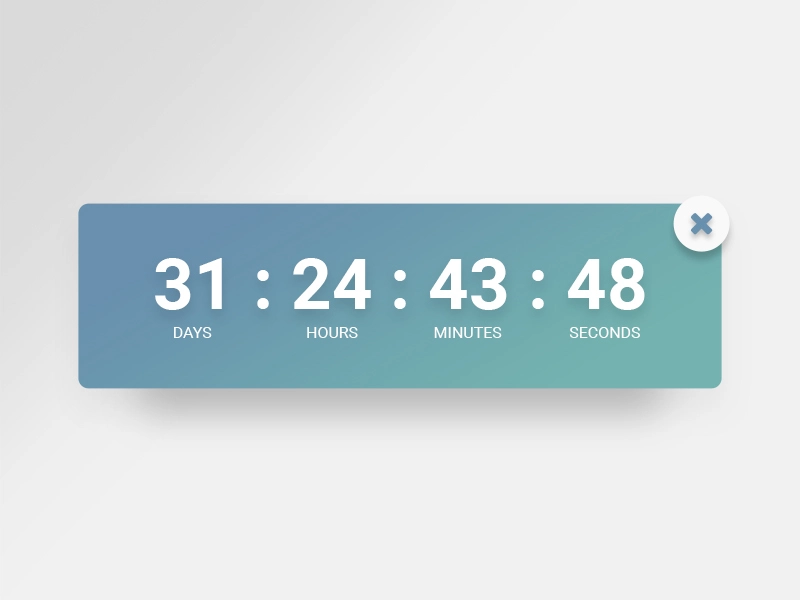 Subscription/opt-in widgets
If you're focusing efforts on your email marketing, you can't afford to skip a subscription or opt-in widget. With this widget, visitors can join your email list without leaving your website. You can put this widget anywhere:
On your homepage.
In a popup that displays a few seconds after someone visits a certain web page.
Right before they leave your site.
You can use your list to send out newsletters to inform subscribers about the latest company updates, share exclusive promos, send one-time offers, and so much more.
Take a look at how Lume Deodorant offers a discount in exchange for signing up for their email list through its website widget.

Pro-tip: Mailchimp offers a customizable widget you can install on your website using HTML, or if you're a WordPress user, you can install a plugin and connect it to your Mailchimp account.

Customer support widgets (live chat)
For many small businesses, hiring a full-time customer support team might not be the best option. This is where a live chat feature comes in. Live chat can help fill the gap, providing customer service to users without the expense of a call center or full-time team. 
Live chat is among the best widgets you can add to your website since it makes it easy for people to reach out with questions or concerns. Website visitors can type a message into the chat window and continue browsing the site while they chat with an agent.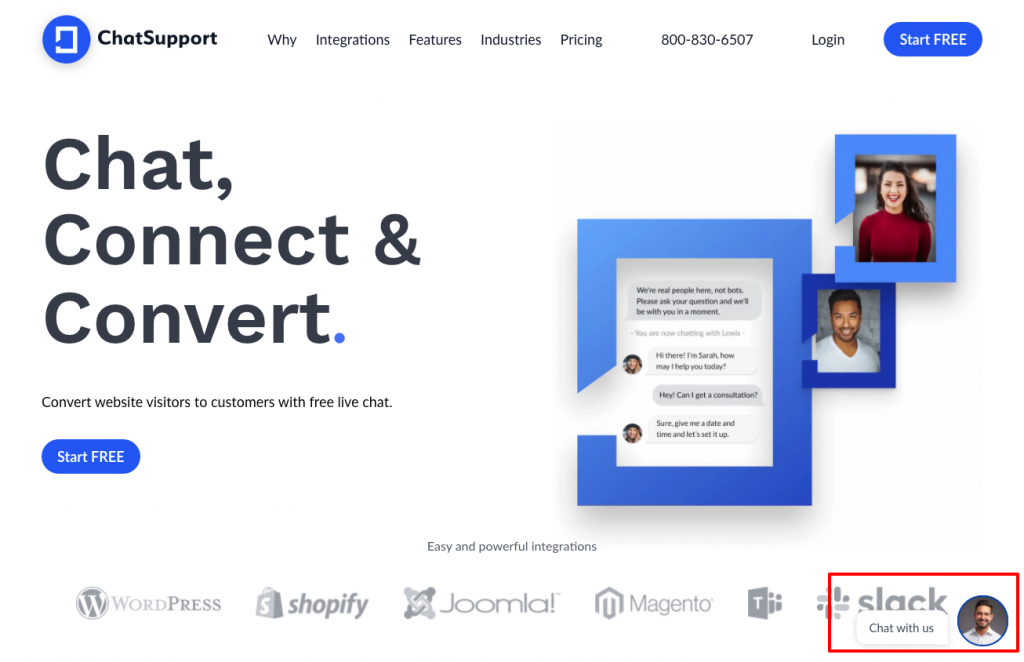 Pro-tip: As awesome as widgets are, it's possible to have too much of a good thing. Try to limit your usage to no more than three or four of your most important ones.
Connect with your customers through ChatSupport's Live Chat widget
Web widgets are a quick and easy way to add website functionality while also improving customer experience.
When you use ChatSupport as your live chat provider, you'll also get access to our live chat widget. It integrates with many of today's most popular website builders, including WordPress, Shopify, and Joomla. 
Want to see just how easy it is to add a widget to your website? Sign up with ChatSupport to get started for free!
Like this article? Spread the word.