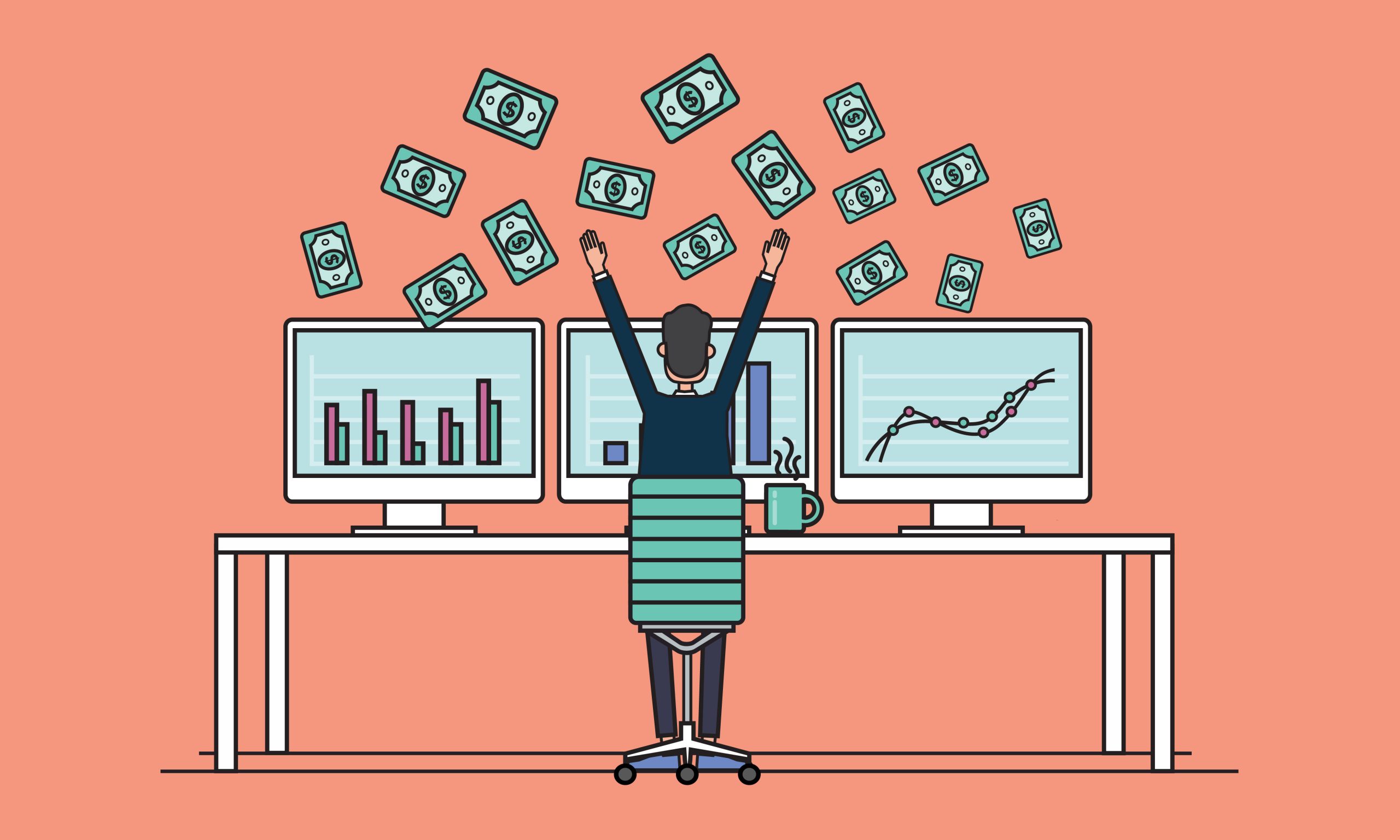 Ecommerce, short for electronic commerce, is any transaction that uses the internet to exchange money for goods or services. As technology grows, eCommerce is quickly becoming one of the main ways we connect with customers. In fact, in 2020, eCommerce retail sales surpassed USD 4.2 trillionDescription globally.
How exactly can your eCommerce business contribute to this number and join the ranks? In this article, we'll show you how to increase online sales with 10 tactics you can start using today! Jump to a section:
1. Invest in search engine optimization (SEO)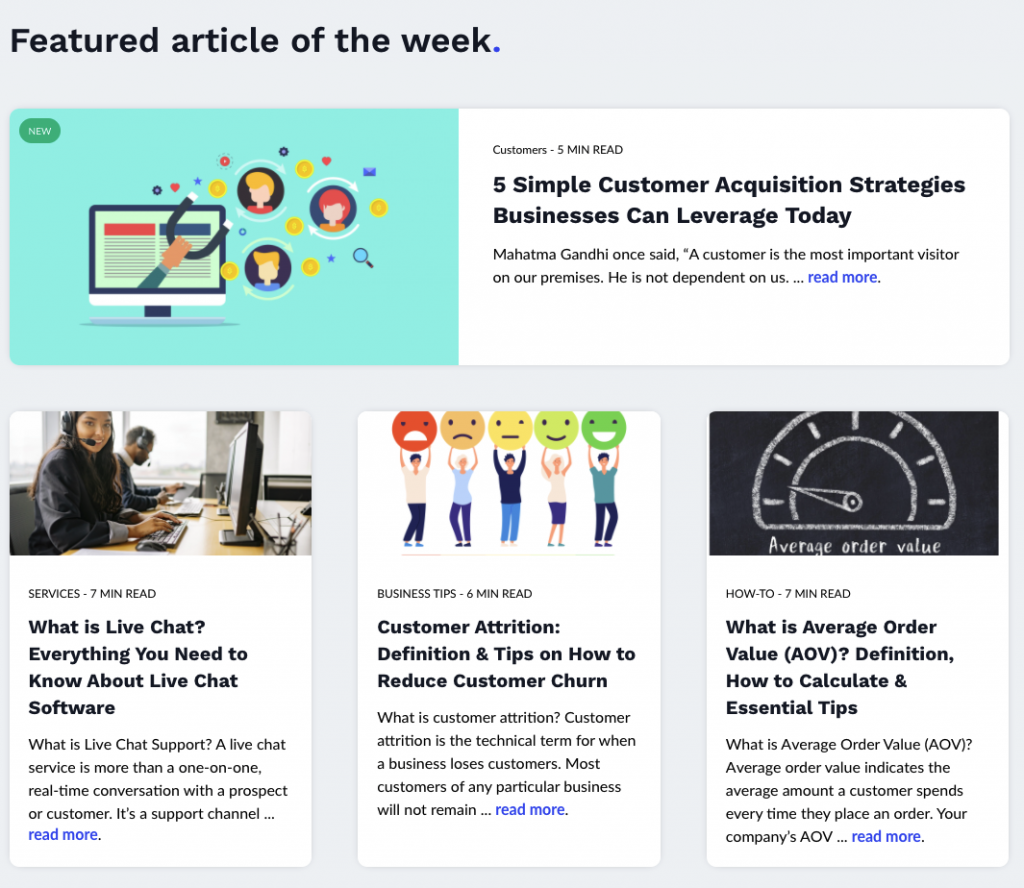 SEO is the practice of optimizing your website to rank for keywords that your target audience is searching for. A 2019 study found that search engines led to 65% of all ecommerce sessions. What does this mean for your business? It's simple: Failure to show up in search engines when people are looking for what you offer can cost your business money.
SEO is a huge part of digital marketing for many online businesses today, so if your small business isn't investing in SEO, you're missing out.
SEO is about more than sticking keywords into your website copy. It's about content marketing, optimizing your website for easy navigation, and delivering a quality user experience across all devices. It takes consistent, targeted efforts, so it's not something you should expect to see results in overnight.
2. Simplify the checkout process as much as possible
The checkout process needs to be as painless as possible to ensure your website visitors complete their transactions and have an easy online shopping experience. According to the Baymard Institute, an average of 69.82% of shopping carts are abandoned. That means for every 100 customers who visit your store, you can expect only 30 of them to actually cross the finish line.
So, what's the answer? You have to keep it simple for your customers.
Removing purchase obstacles typically sees an increase in your overall conversion rate. These obstacles include:
Forcing people to log in to an account.
Making users visit multiple pages to complete checkout.
Here are some high-level tips and best practices to follow to ensure you're keeping things moving:
Eliminate unnecessary form fields.
Don't impose a timeframe on customers to complete their orders.
Try to contain the checkout process within a single page.
Allow customers to choose the payment method they want to use. (More on that in a bit!)
Keep their shopping cart visible and itemized list easily accessible.
Don't hide your fees or total costs.
Nike understands how important a simple checkout process is for an online store, and keeps things short and sweet to help reduce cart abandonment. Take a look at their single-page checkout page below and notice the simplicity and ease of it all: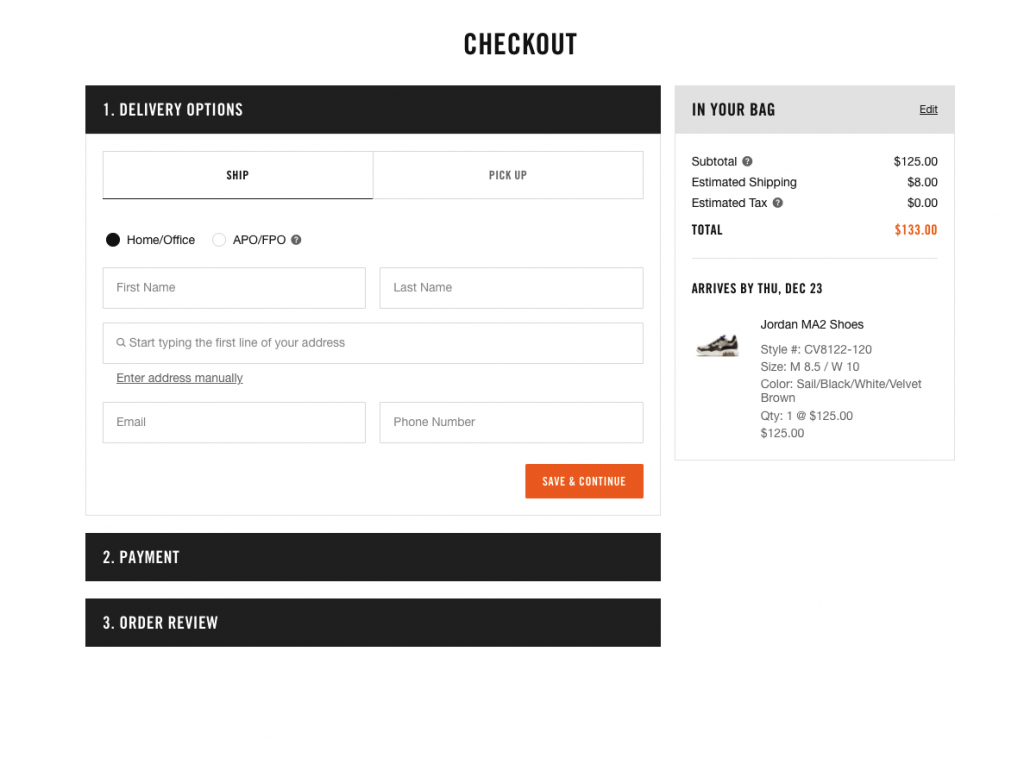 3. Don't underestimate the power of email marketing
Some may say email marketing is dead, but 72% of customers prefer email as their main avenue for business communication. When compared to social media marketing, 60% of consumers say they've made a purchase as a result of an email marketing campaign, but only 12.5% of customers say the same thing about social media. The takeaway? Email needs to be part of your marketing strategy.
You can use it to market to new customers and existing customers alike—offering discounts and other incentives to encourage repeat sales.
Pro-tip: Want to grow your email list? Start by offering a discount on their next order just for signing up!
4. All about social proof
Social proof is a marketing method your brand can use to establish credibility. It often comes in the form of case studies, testimonials, and online customer reviews. Together, these things help increase online sales in a couple of ways.
First, it helps to build trust, since people want to know the products and services they purchase online are legitimate and work as intended. But social proof also taps into the basic instinct to do what others are doing. It's a well-known principle in psychology, and when leveraged correctly, it can positively impact your bottom line.
Celebrity endorsements, like the ones we often see WW (formerly Weight Watchers) use, are a prime example of social proof. While celebrities like Oprah, Jessica Simpson, and DJ Kahlid have all promoted the company, the current homepage features real everyday users who've found success with the program.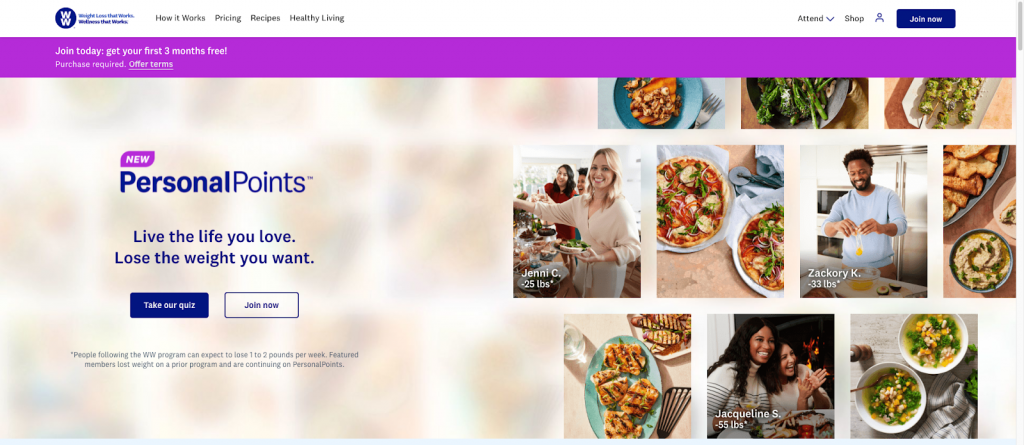 5. Pictures are worth 1,000 words!
Did you know that well-presented food dishes taste better than something that's been plated sloppily, even if it's the same thing? Sounds crazy, right? But, there are claims that better presentation equals better taste. What does this mean for your eCommerce business?
Humans are highly visual creatures, so it's natural to expect that the nicer something looks, the more we'll be inclined to want it. That means investing in high-quality product images and using them to your advantage.
Don't just tell someone how a product looks and feels. Show them. Include high-resolution photos of products from various angles, in natural light, and show them in use whenever possible. Make photos zoomable, and offer 360-degree views if you can.
The more effort you put into photos, the better! This is because customers aren't able to physically touch or hold products, and they need that extra help to seal the deal. Amazon does a great job of doing this; they provide different angles, customer images, and videos of the product in use.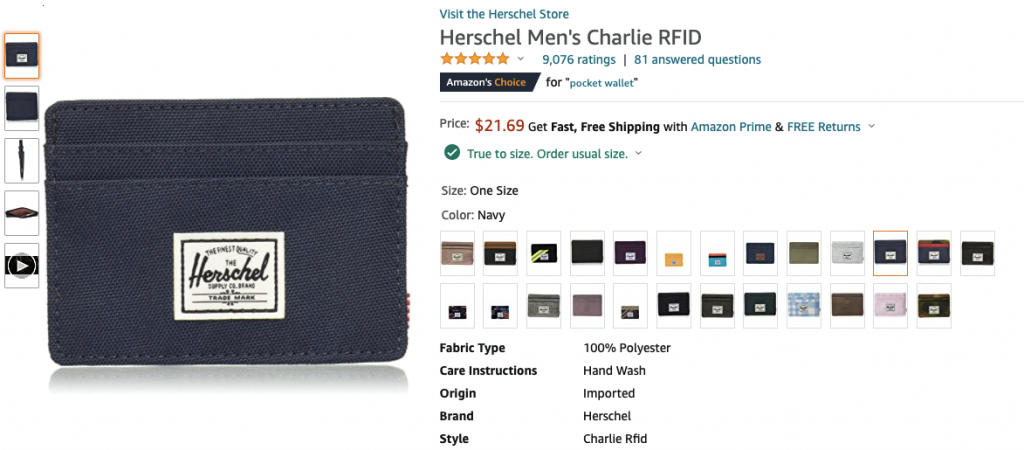 6. Create a sense of urgency
While you should always remain transparent and honest, there's nothing wrong with using marketing to create a sense of urgency. In this fast-paced world, many people will interrupt online transactions to come back and finish them later.
Creating a sense of urgency with time-sensitive promotions or limited edition products often provides the nudge they need to take action now rather than later (or worse, never).
7. Provide a variety of payment options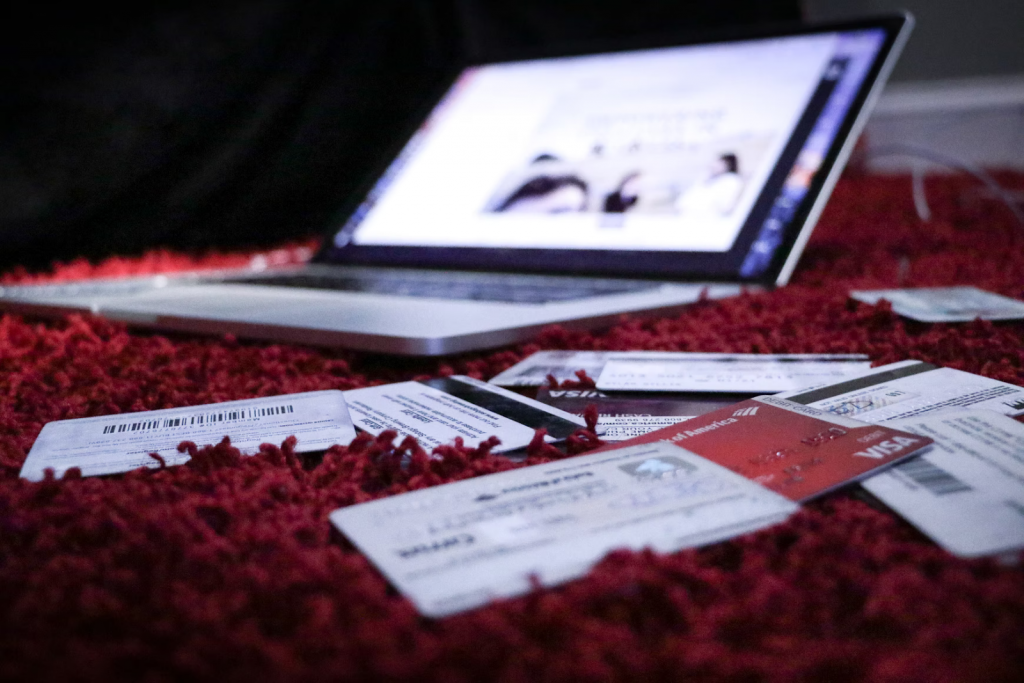 It's no secret that more payment options mean more potential customers. Customers want the freedom to choose how they pay. If you don't have an option the customer wants, they might flock to a competitor that offers it. Think about it: If you don't accept American Express, but your competition does, where will all the American Express card users go?
Online and mobile payments aren't just mainstream anymore, they're on the way to dominating how consumers pay for goods and services. Go beyond accepting credit card and debit cards to offering PayPal, Venmo, mobile wallets like Google Pay and Apple Pay, and Amazon Pay, etc. If you've got an international audience, make sure to offer a few options they can easily use no matter where they are.
8. Offer free returns… and make it known!
When shopping online, customers may not always get what they think they're getting. Sometimes, customers miss crucial details about size and color, or it just doesn't look like they thought it would. One of the biggest pain points about shopping online is the hassle of returns.
Offering a money-back guarantee and free returns is one of the best ways to help your customers cross that finish line. It's not always about the hassle of repacking and shipping items back to you—for customers, it's about the cost of the return shipping, too. Include the fact that you offer free returns on your shipping and returns policy pages, and you're sure to see an increase in customer satisfaction and sales!
9. Create and target detailed buyer personas
If you want to make the most of your online marketing efforts, spend time creating personas that clearly define your customer base. Conduct market research to find as much information as you can about the online shoppers you have and are trying to reach.
Give each persona a name and an identity. What does this ideal customer like to do in their free time? What age are they? What line of work or industry are they in? Write all your marketing materials, website copy, etc., as if you were speaking directly to these buyers, and you'll be more successful with your eCommerce sales.
10. Provide the best customer service with live chat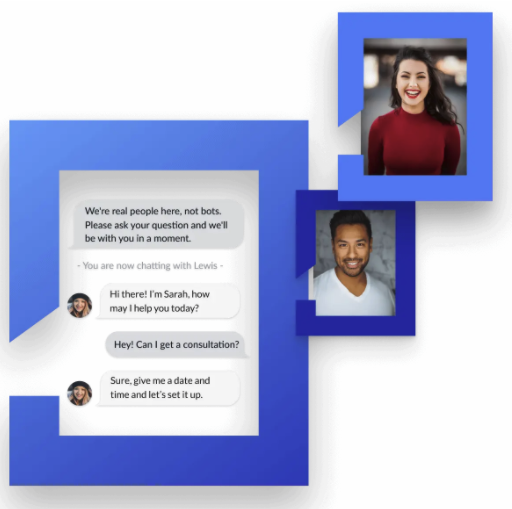 Research shows nearly 70% of U.S. shoppers demand live chat features. Failure to include them alienates potential customers looking for answers to help them complete their purchase. How can you avoid this? Add live chat to the most important pages on your website, so that your visitors can get answers to their questions immediately.
Remember to follow best practices such as:
Responding as quickly as you can, and setting expectations for your customers if you can't reply as soon as they'd like.
Placing the windows strategically on main pages such as FAQ pages, landing pages, product pages, and return policy pages.
Keeping communications human by introducing yourself and using first names.
Asking for customer feedback.
Pro-Tip: If you use Shopify, you'll soon be able to add ChatSupport to your store. We integrate with WordPress and Joomla, too!
Connect with your customers and increase sales with ChatSupport
When trying to determine how to increase online sales, these 10 tactics are sure to generate a decent return on investment.
If you're starting slow, one of the quickest and easiest ways to make an impact is to add ChatSupport to your website. You can even get started for free. Sign up for your account and start improving your customer experience and sales right away!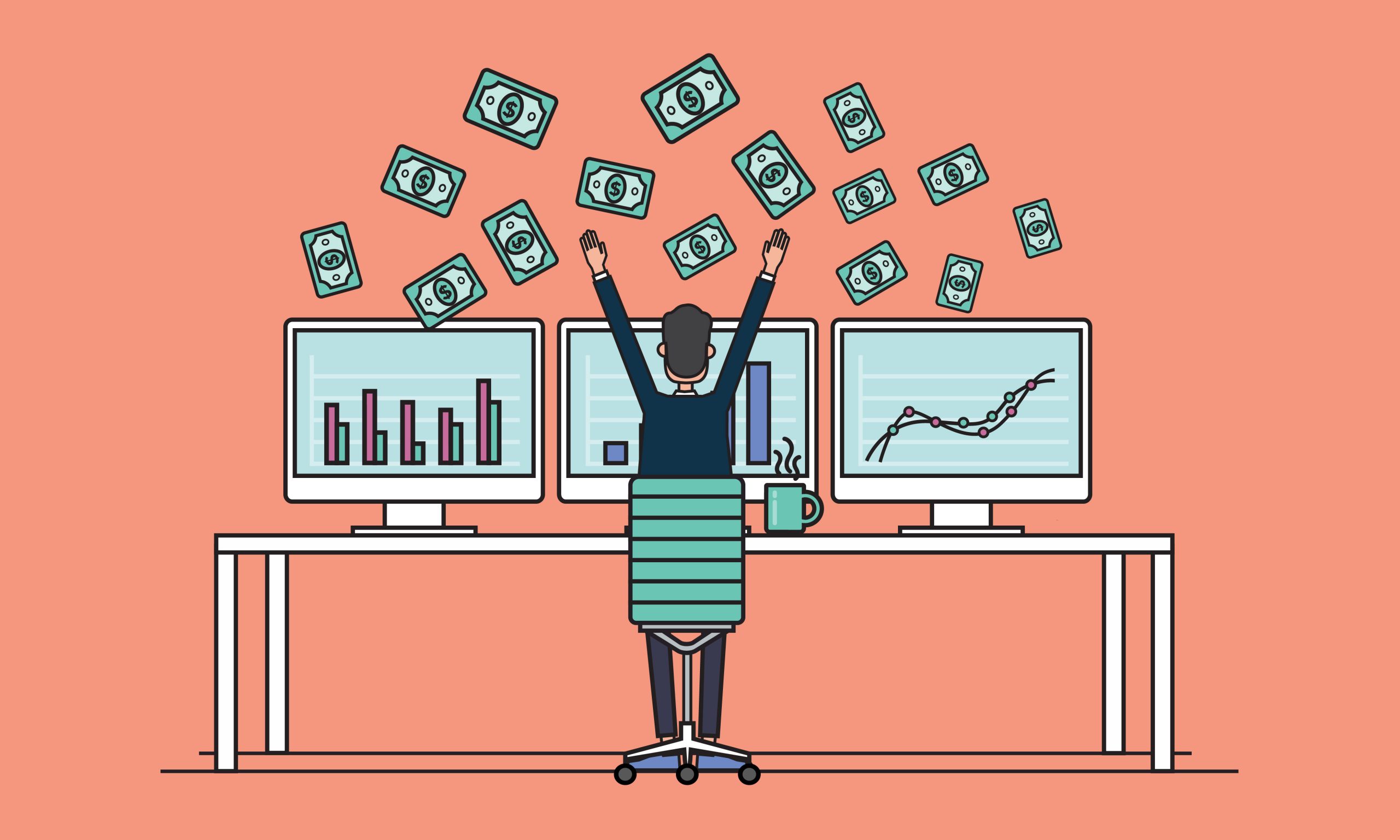 Like this article? Spread the word.