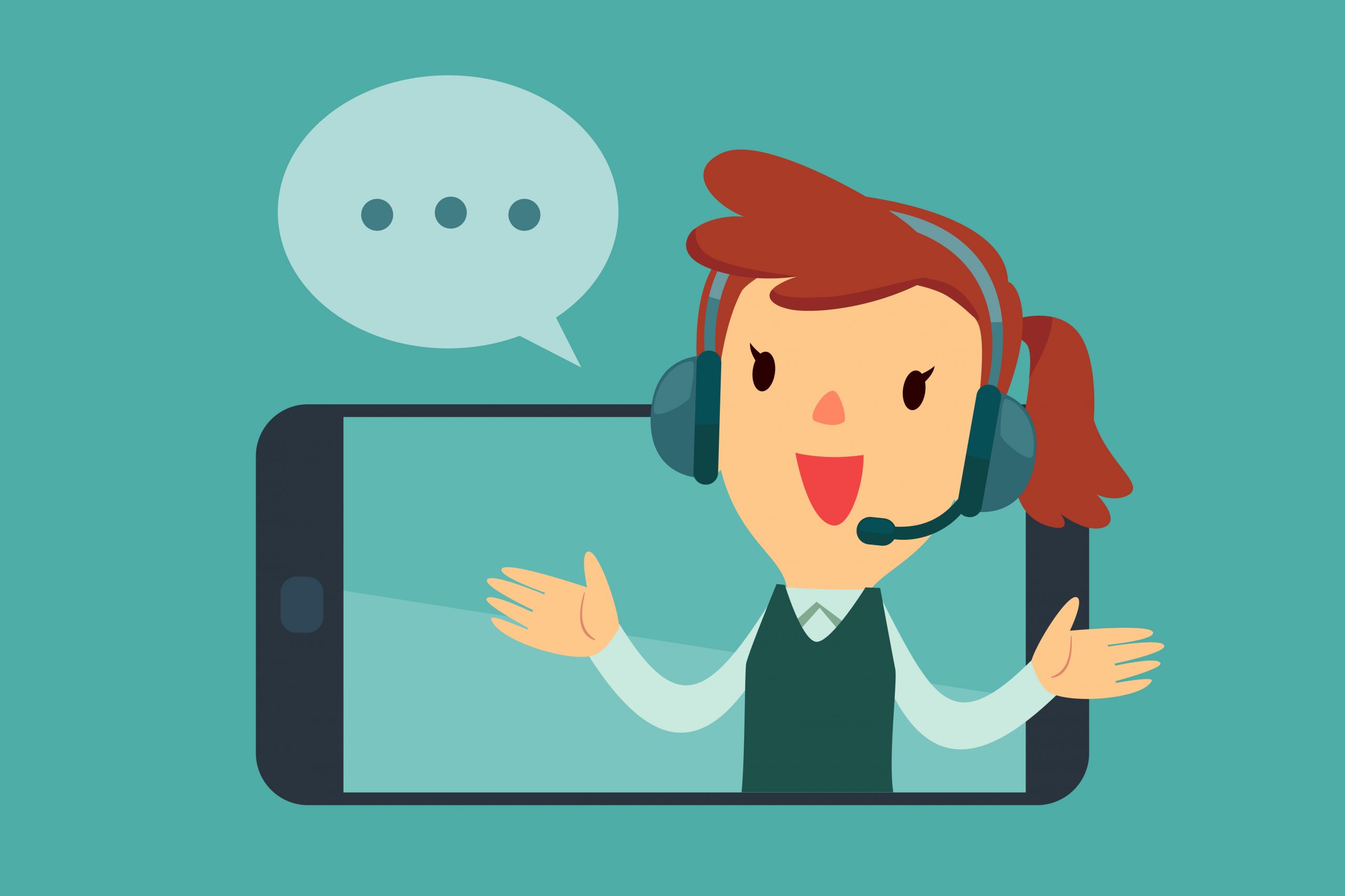 ​​The Benefits of Live Chat
Live chat enables your team to speak directly to your customers in real-time via a chat widget. It's also possible to screen share or video chat for demonstrations and troubleshooting. It can be used for sales to answer questions before someone becomes a customer, and to provide support during and after the sale. In short: Live chat is a 360-degree solution to many customer support issues and even helps boost your sales numbers.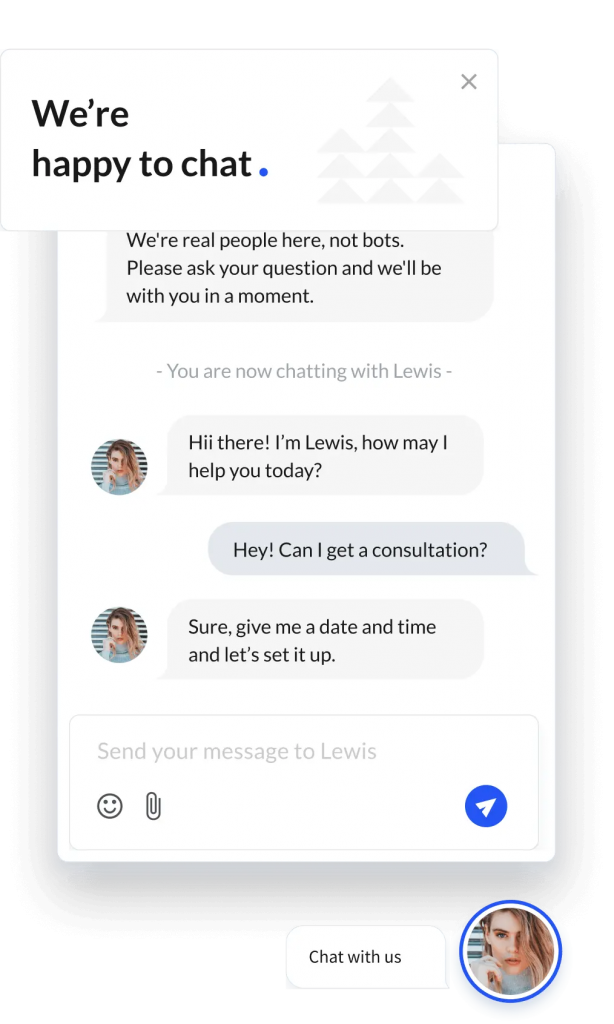 Here are just some of the main benefits of live chat:
Provides immediate and personal assistance: Since the conversation takes place in real-time, people can get the help they need right away. Each chat session can be personalized according to customer needs and delivered at the time that best suits them. In many cases, this level of support is the very thing that helps prospects become paying, loyal customers.
Builds your business's brand and voice: It's not just about the words you use on your site and social media platforms. It's about how your employees speak to customers, too. Consistency is key, and live chat gives you another way to reinforce your brand's distinct voice.
Helps with customer acquisition and onboarding: Live chat plays a crucial role in the awareness phase, but can also help transition prospects into real customers. Live chat allows support agents to answer critical questions, provide pricing information, and resolve issues—all of which help land more qualified leads and direct them through the sales funnel.
Can give you an edge over the competition: Since most of your customers prefer live chat over other service channels, including it as a feature on your website can give you a competitive edge. If all your competitors use it and you don't, you're simply missing out.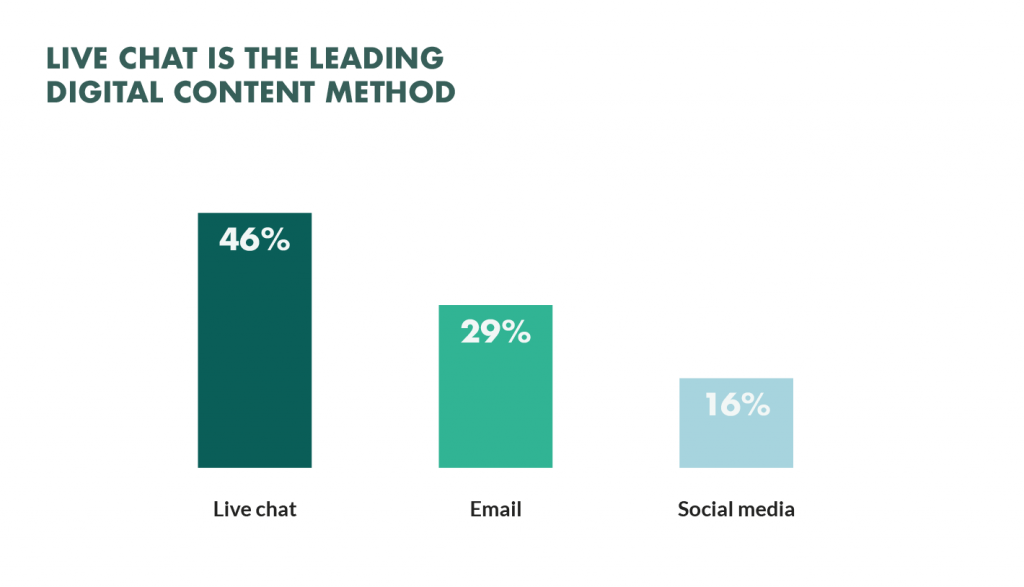 One of the ways you can provide a quality customer experience and keep your live chat support as productive as possible is to use live chat scripts. These can be saved as canned responses and loaded quickly. Of course, your agents should still take the time to personalize them to each customer and situation. Take a look at these script ideas below for inspiration as you build your own!
Popular Live Chat Scripts for Common eCommerce Scenarios
Want to empower your customer support team and ensure they make a great first impression? Use these basic chat scripts as templates to help get started.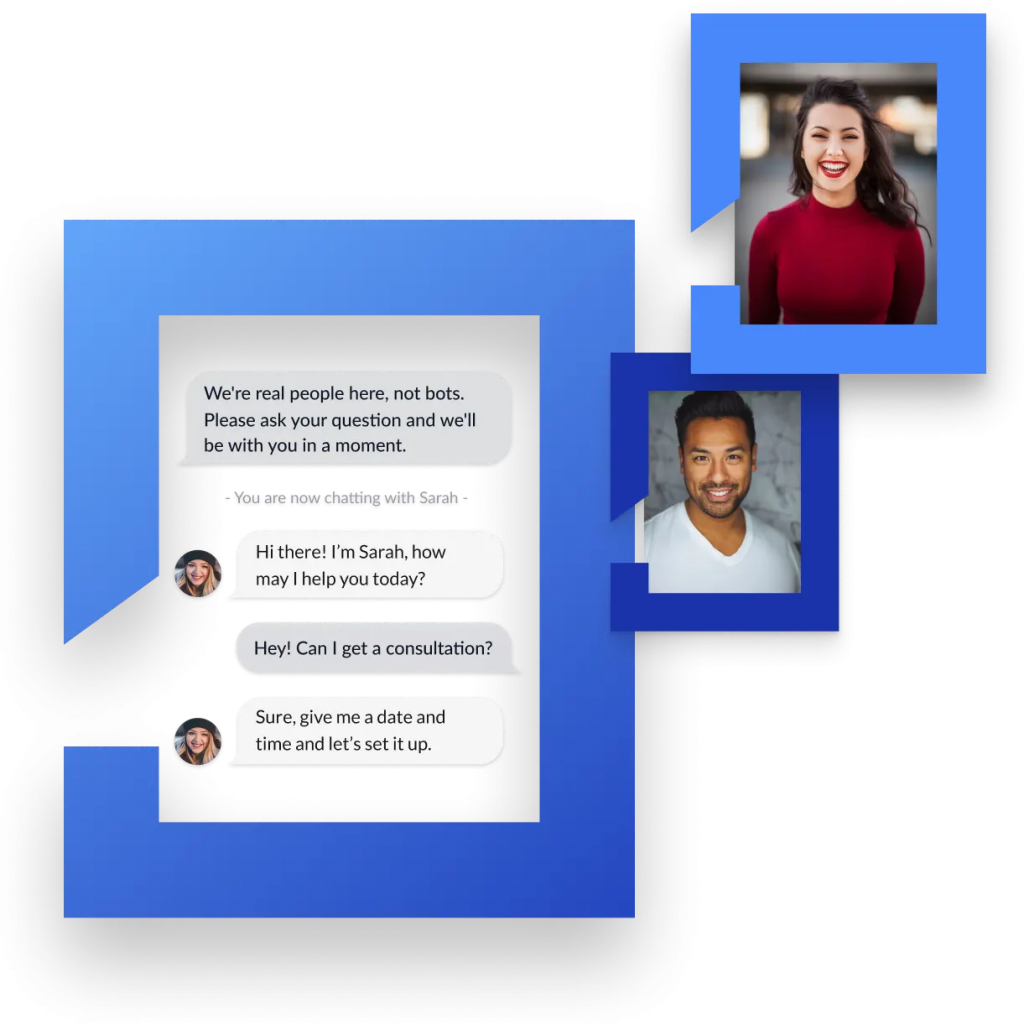 Greeting a website visitor
Actively greeting your website visitors is important—many of your prospects may not even realize a live chat option is available. Here are some example chatting scripts you can use to greet your next visitor!
Hi! I'm [agent name]. Thanks for visiting [company name] today. I'll be here if you need any help or have questions.
Hello, [agent name] here! How can I help you today?
Hey there! I'm [agent name]. I'm checking in to make sure you found what you were looking for today. Is there anything I can do to help?
Sales follow up
Follow-ups are part of the sales experience, and to make sure you're serving your customers well, you'll need to reach out from time to time. This is a great opportunity to show your customers you're there for them for the long haul, not just until they make a purchase. This level of commitment might even keep your customers returning for years to come!
Hi, [customer name]! Would you mind providing me with your contact details, including your email address or phone number, so we can continue the process?
Hey, [customer name], if you're interested in more details about [product/service], let me know and I'll share them with you right away.
Hi there, [customer name]! I noticed you purchased [product name] from us on [date]. How has your experience been? Is there anything I can help with?
Transferring a chat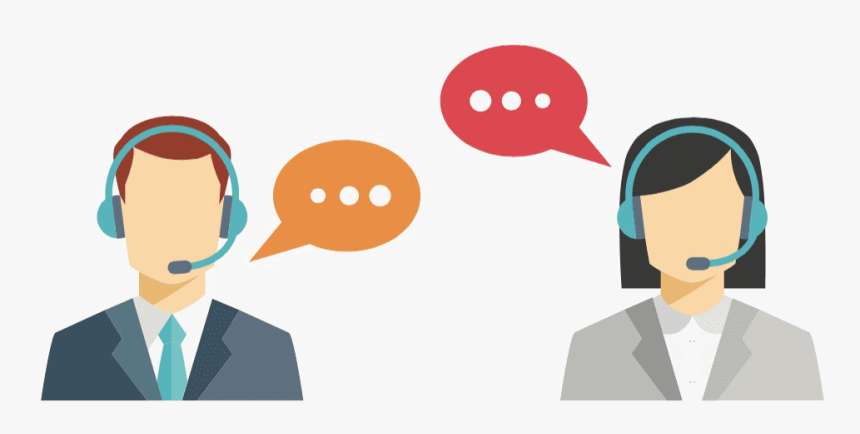 Your customer service team may run into situations where they are not the best person to address the customer's issues. In that case, transferring them to someone who can help is the right thing to do. Here's how you can do just that:
[Customer name], thanks for your patience. Please wait [time frame] as I transfer you to my colleague. I'll let them know what's going on and they may be able to better assist you.
I appreciate your time and patience. To serve you better, I'm going to transfer the chat to [department name], who will be better able to assist you with [recap of customer's issue]. Your wait time will be approximately [time frame].
Thank you for providing your account number. I now see that I may not be the best agent to help you with this specific issue. Is it okay to transfer you over to [department name]? I'll fill them in about our chat conversation so you won't have to.
Apologizing to an upset customer
Dealing with angry customers is no one's idea of fun, but these customers need help just like anyone else. Apologizing to an upset customer is a delicate thing, but with a few prepared answers, you can turn their experience around. Here are a few ways to show empathy while remaining calm in these kinds of situations:
[Customer name], I hear what you're saying, and I'm sorry this hasn't been the experience you expected. Give me a few minutes to talk to my team, and we'll make this right for you.
[Customer name], I apologize that this hasn't been the experience you expected, and it certainly isn't the norm for us. Is it okay with you if I take a few moments to investigate the issue? I'll reach back out when I have a solution.
I understand your frustration, [customer name.] We apologize and would love to do what we can do to fix this. Here's what we're thinking: [Include steps to fix the issue or a link to a knowledge base/FAQ article.] We're committed to resolving this issue and appreciate your patience along the way.
Sales and promos notifications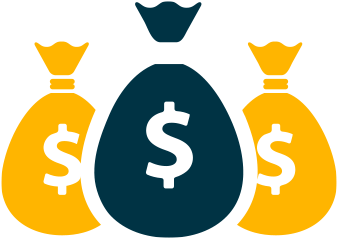 Live chat may be primarily focused on customer support, but you can use it to boost sales, too. Try split-testing a few of these messages to see what happens with your conversion rates.
Hi there! I see you're interested in [product name]. We're running a limited-time promotional offer that will save you [discount details]. Would you like more information?
Hello, I noticed you're browsing [product name]. Would you like more information about our promos for this product?
Hey there, [customer name]! Thanks for visiting [company name] today. Are you interested in hearing about our current sales and promotions?
Abandoned cart recovery
On average, nearly 70% of carts are abandoned. That means 7 out of 10 people who place items in their carts won't complete the checkout process. It might be that they got distracted before putting in their credit card information. In that case, you can reach out to remind them or identify the roadblock stopping them from completing their purchase.
Hi! We noticed you've left items in your cart. Do you need more information before completing your purchase?
Hey there! It looks like you've left something in your cart. Do you have any questions about pricing?
Hello! You added [product name] to your cart, but never finished the checkout. Are you having issues with the checkout process? How can I help?
Putting the customer on hold
As much as we'd love for all live chat agents to be able to address all customer communication quickly, there will be times when customers need to wait.
It could be because of a high chat volume, or because the chat agent needs time to investigate an earlier issue. Use these to help when you need the customer to hold (and remember, it's a live chat best practice to let your customer know exactly how long they can expect to wait!).
Thanks for reaching out to us here at [business name]. Do you mind if I put you on hold for a few minutes to explore [the issue/your account]?
Thanks for catching me up to speed on your issue! I need a few minutes to check on that for you. Would you be okay with a brief hold? Your approximate wait time is [time amount].
I need some additional information before I can continue. Is it okay to place you on a brief hold while I look into that for you? Your approximate wait time is [time amount].
Thanking the customer for waiting
Hold times are an inevitable part of customer service, but people's time is valuable. Thank them for waiting—no matter what caused the delay.
Hello! Thanks so much for waiting. We appreciate your patience. How can I help you today?
Thanks for waiting while I looked into [recap the customer's issue]. We've found the resolution to your problem.
Hi, [customer name]! Sorry to have kept you waiting. Thanks so much for your patience. How can we help you today?
Ending the conversation
All live chats have to end eventually. Use these messages as a guide to ending chats, and make sure to include the option to request a copy of the chat transcript once the chat has ended.
[Customer name], it has been a pleasure assisting you today. Have a good day and please reach out if you need anything else.
Thank you for reaching out to us today. I hope I have solved your issue. Have a great day!
I appreciate you connecting with us today. Please let us know if there's anything else I can do for you. Enjoy the rest of your day. Please note that this conversation may be copied and saved to help us improve customer satisfaction in the future!
4 Quick Tips for Great Customer Service Chat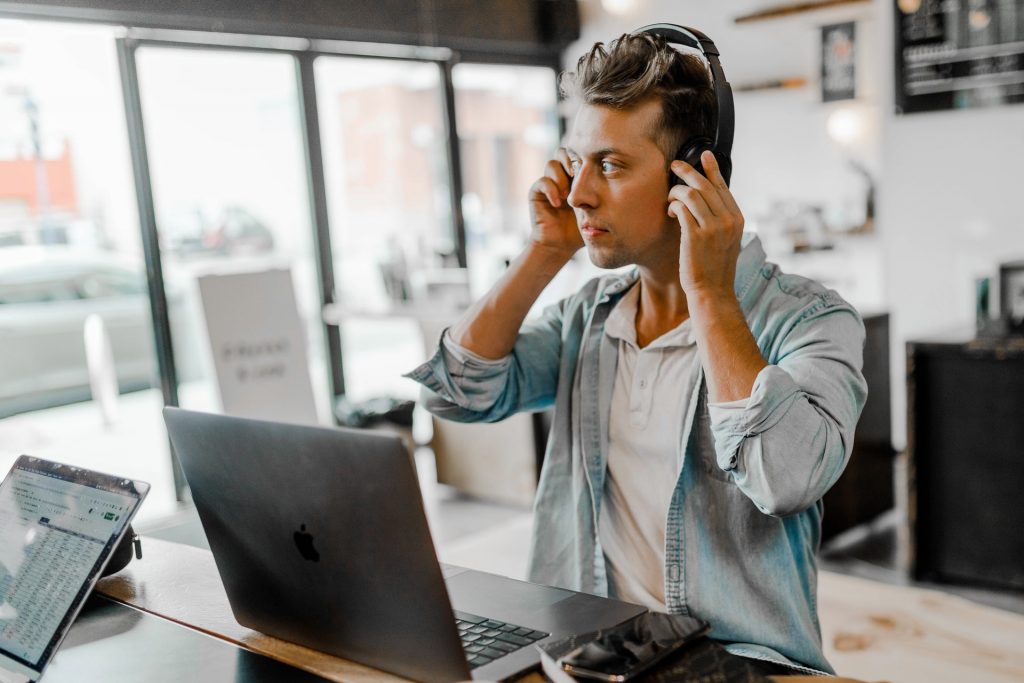 Chat scripts are one thing, but you can't rely on them completely. To make sure you're providing the best possible service, follow these guidelines:
Always introduce yourself: Spend a few moments at the beginning of the conversation introducing yourself by name.
Don't be afraid to use emoticons: Emoticons are mainstream, and when they are appropriate to the conversation, it's fine to use them. Using them sparingly helps add a human element to strengthen the connection between you and the users. It also helps keep you from coming off as too robotic or impersonal.
Pay attention to grammar and spelling: Proper grammar and spelling are important for your brand's image and professionalism. Take a few seconds to proofread messages before sending them, and make sure your canned replies and pre-saved answers are error-free before hitting send.
Use simple language and avoid technical jargon: Never assume the people on the other end of the chat know your industry jargon. In many cases, they're coming to you for help. Keep things simple and skip the technical language!
Master the Art of Live Chat with ChatSupport
To make the most of your live chat software, you need plenty of ways to respond to customer queries. Having these established beforehand helps improve overall customer satisfaction.
With ChatSupport, you can start conversations with live agents, instead of having chatbots help you until further assistance is required. We make it easy for you to save responses for use in future chats.
Sign up for your free account today to see just how easy it is to use ChatSupport on your website!
Like this article? Spread the word.